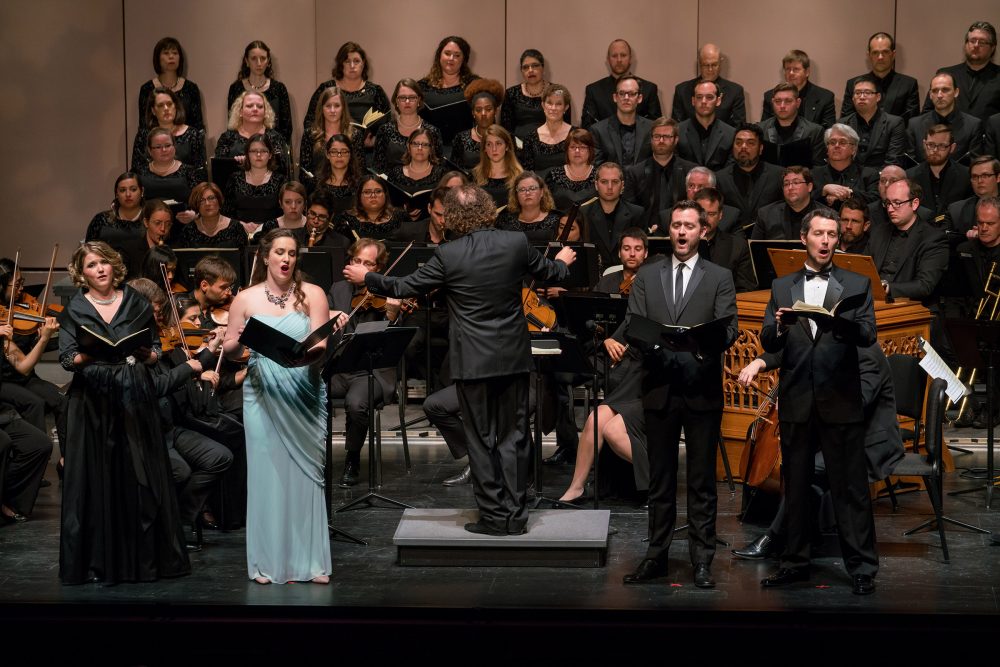 On our latest episode of Encore Houston, Mercury performs one of the great classical masterworks, Mozart's Requiem. This was the composer's final piece of music, actually left unfinished when he died, though it has endured in a completion by his contemporary Franz Xaver Sussmayr. The concert also features other works on the themes of mourning and loss.
Music in this episode:
HENRY PURCELL, Funeral Music for Queen Mary (interspersed throughout the first half)
HEINRICH SCHÜTZ, "Fili mi, Absalon" from Symphoniae sacrae
GEORGE FRIDERICH HANDEL, "Figlia mia, non pianger, no" from Tamerlano
HANDEL, "Quando spieghi i tuoi tormenti" from Orlando
ANTONIO VIVALDI, "Veni, veni me sequere fida" from Juditha Triumphans
WOLFGANG AMADEUS MOZART; ed. Franz Xaver Sussmayr, Requiem

Hannah Celeste Lu, soprano
Sarah Mesko, mezzo-soprano
Aaron Sheehan, tenor
Stephen Hegedus, bass
Antoine Plante, conductor

Performance date: 5/13/18
Originally aired: 6/16/18
New episodes of Encore Houston air Saturdays at 10 PM, with a repeat broadcast Sundays at 4 PM, all on Houston Public Media Classical.