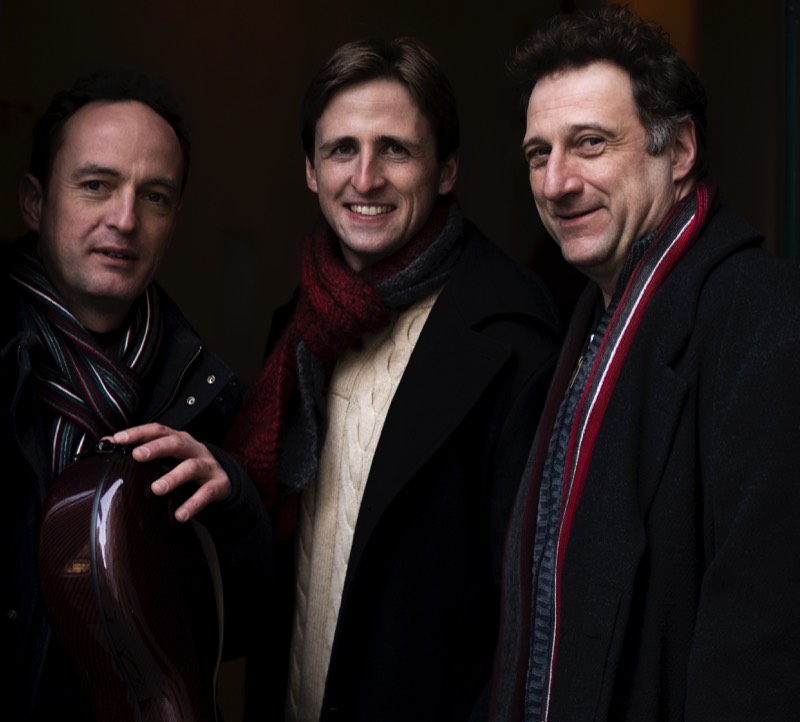 On our most recent episode of Encore Houston, the Vienna Piano Trio performs as part of Chamber Music Houston, with three trios from distinctly different time periods, encompassing completely different moods and emotions.
Music in this episode:
FRANZ JOSEPH HAYDN, Piano Trio No. 34 in B-flat major
MAURICIO KAGEL, Piano Trio No. 1
PYOTR TCHAIKOVSKY, Piano Trio in A minor, Op. 50

David McCarroll, violin
Mattias Gredler, cello
Stefan Mendl, piano

Performance date: 2/22/2018
Originally aired: 5/19/2018
New episodes of Encore Houston air Saturdays at 10 PM, with a repeat broadcast Sundays at 4 PM, all on Houston Public Media Classical.