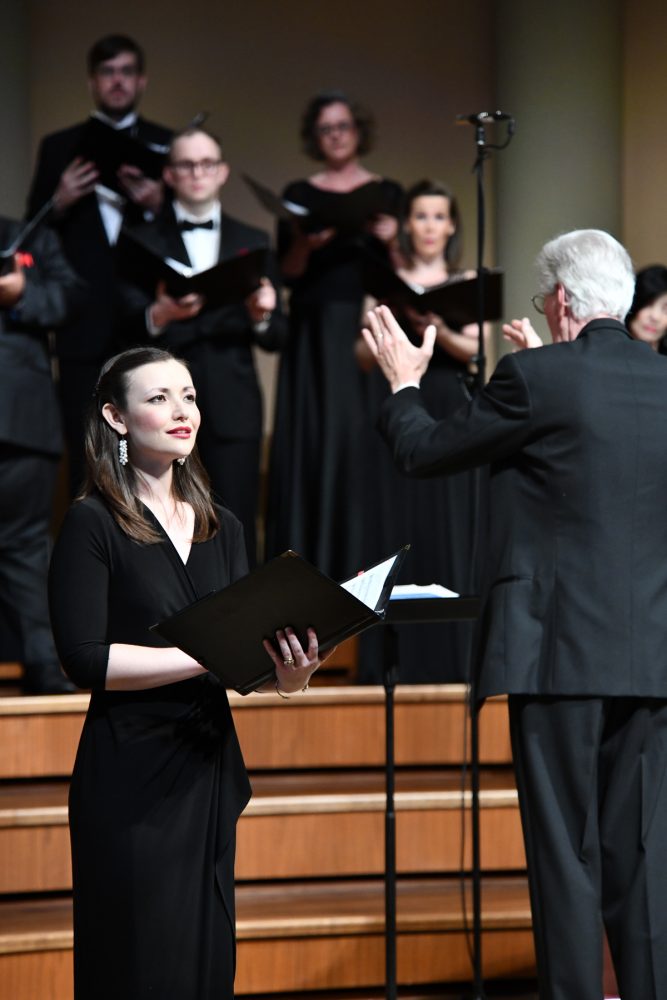 On this week's Encore Houston, the Houston Chamber Choir presents two concerts from their current season: "This American Voice," a rumination on the effects of Harvey and Houston's resilience, and "Conservative Backlash," featuring music by Johannes Brahms and Samuel Barber–two relatively conservative composers for their respective eras.
Music in this episode:
This American Voice
STEPHEN PAULUS, Hymn to the Eternal Flame
DOMINICK DIORIO, I Am
TRADITIONAL; arr. William Dawson, There is a Balm in Gilead
STEPHEN FOSTER, Nelly Bly
FOSTER, Hard Times Come Again No More
FRANK TICHELI, Earth Song
GEORGE GERSHWIN, "Leavin' for the Promise Lan'" from Porgy and Bess
DOLLY PARTON; arr. Craig Hella Johnson, Light of a Clear Blue Morning

Jennifer Crippen, soloist

J.K. ALWOOD, Unclouded Day
Performance date: 9/24/2017
Originally aired: 5/5/2018
Conservative Backlash
JOHANNES BRAHMS, Vier Gesange fur Frauenchor
SAMUEL BARBER, Reincarnations
BRAHMS, Neue Liebeslieder-Walzer

Kammi Estelle, soloist
Nathan Abbott, soloist
Jennifer Crippen, soloist
Eleanora Benedict, soloist
Briana Kerner, soloist
Alphonso Seals, soloist
Kelli Lawless, soloist
Rebecca Heath, soloist
Abby Powell, soloist

Performance date: 11/18/2017
Originally aired: 5/5/2018
New episodes of Encore Houston air Saturdays at 10 PM, with a repeat broadcast Sundays at 4 PM, all on Houston Public Media Classical.