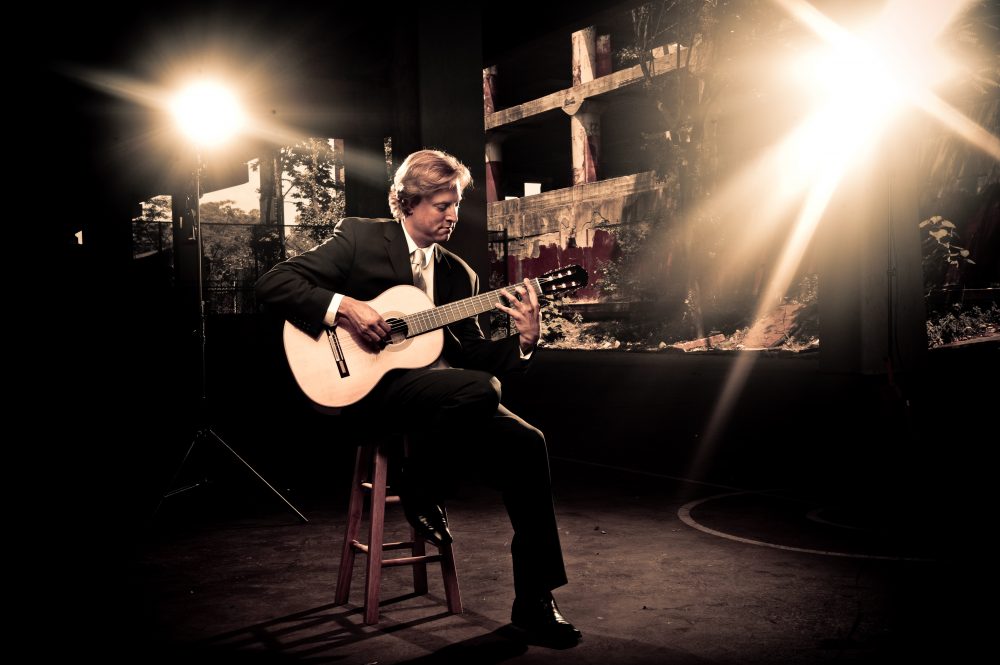 On this episode of Encore Houston, guitarist Jason Vieaux performs through Da Camera with a variety of works that span various centuries and even continents. You'll hear classically-inspired works like Giuliani's Grand Overture or Bach's Lute Suite, to distinctly jazz styles from Paulo Bellinati, Pat Metheny, and even Duke Ellington.
Music in this episode:
MAURO GIULIANI, Grand Overture
JOHANN SEBASTIAN BACH, Lute Suite No. 1 in E minor
ISAAC ALBENIZ, Rumores de la caleta
ALBENIZ, Capricho Catalán
ALBENIZ, Torre bermeja
PAULO BELLINATI, Jongo
HANS WERNER HENZE, Drei Tentos from Kammermusik
PAT METHENY, Always and Forever
ANTONIO CARLOS JOBIM; arr. Roland Dyens, A Felicidade
DUKE ELLINGTON, In a Sentimental Mood
JOSE LUIS MERLIN, Suite del recuerdo
Encore: FERNANDO BUSTAMENTE, Misioniera
Performance date: 12/9/2016
Originally aired: 4/14/2018
New episodes of Encore Houston air Saturdays at 10 PM, with a repeat broadcast Sundays at 4 PM, all on Houston Public Media Classical.