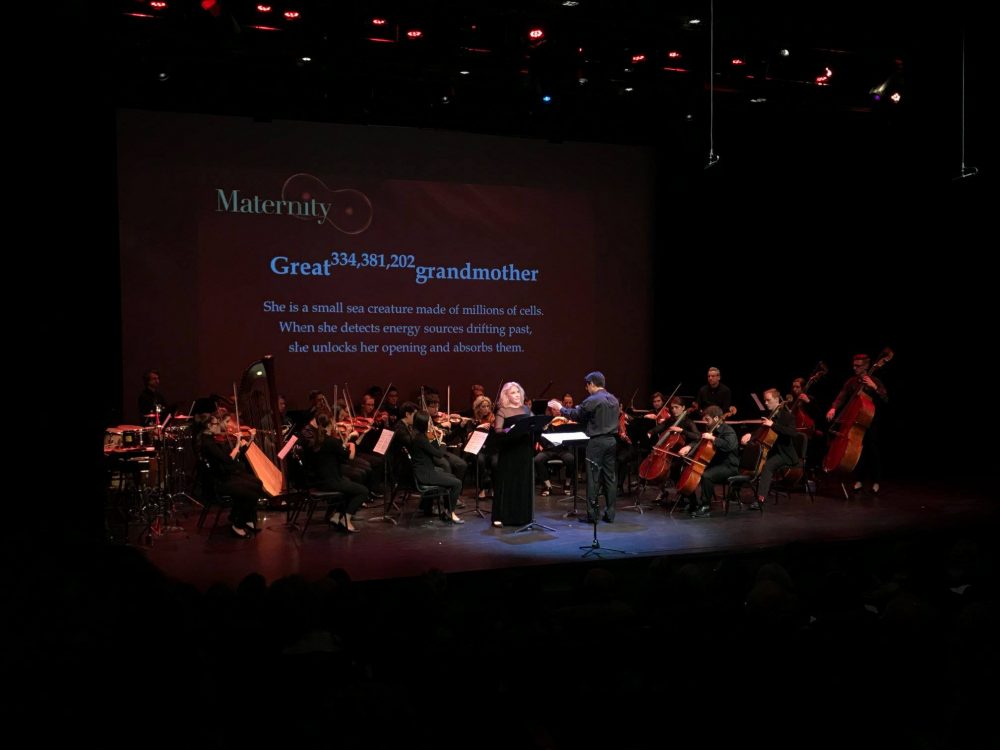 On our latest Encore Houston, MUSIQA recruits another contemporary music organization: Loop38. Their concert "Looking Back in Time" features works by member composers Karim Al-Zand, Pierre Jalbert, and Anthony Brandt, with special guest author and neuroscientist David Eagleman. The music presented in this concert takes inspiration from French illustrations, stained glass windows, and motherhood, with guest soloist Karol Bennett.
Music in this episode:
KARIM AL-ZAND, Visions from Another World
PIERRE JALBERT, Transcendental Windows
ANTHONY BRANDT, Maternity

Karol Bennet, soprano
Loop38
Jerry Hou, conductor

Encore: DAVID RAKOWSKI, Natura Morta

Jackson Guillen, violin
Jebat Kee, viola
Courtenay Vandiver-Pereira, cello
Yvonne Chen, piano
Performed on 1/7/2017

Performance date: 1/13/2018
Originally aired: 4/7/2018
New episodes of Encore Houston air Saturdays at 10 PM, with a repeat broadcast Sundays at 4 PM, all on Houston Public Media Classical.