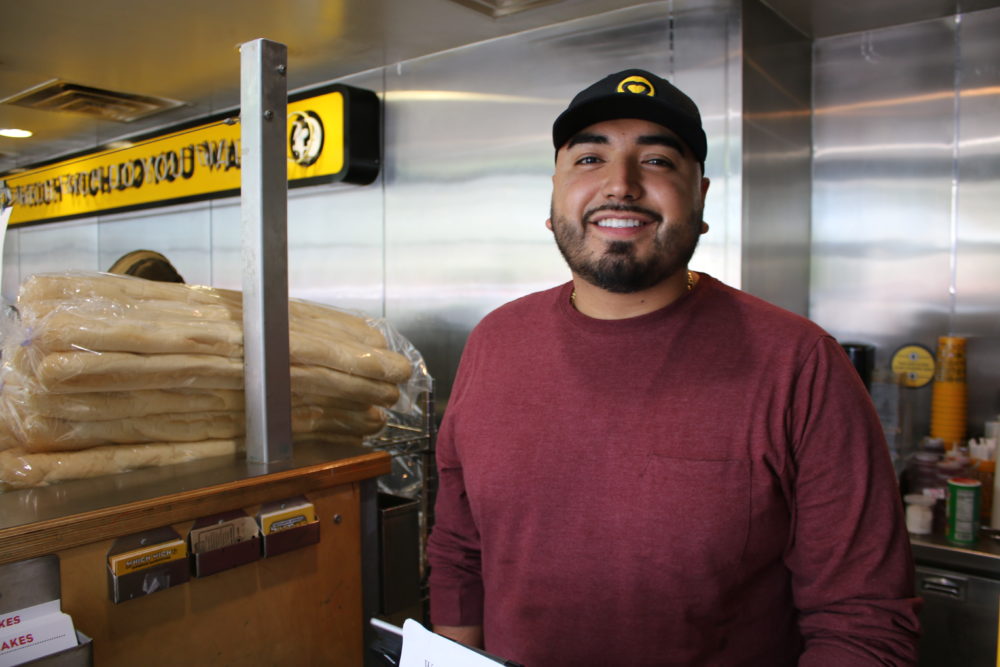 When he was younger, Julio Chavez didn't expect to ever have a career.
"I thought my jobs were going to be like, here, just behind the line working in restaurants. That's what my parents did," he said.
That's because Chavez was undocumented. When he was only two years old, his parents took him with them when they came to the United States from Mexico.
He started working as a cashier at a Which Wich when he was 17, after dropping out of high school.
Fast forward 13 years, and Chavez is the owner of three Which Wich franchises. He opened the newest on Aug. 1 in The Woodlands.
"The American Dream lives on here, man," he said. "I never gave up. I always thought, hey, I'm going to give it a try. Never think because you're in a tough position that it's over. Because it's not. If you put a lot of effort here, you can be somebody."
Chavez worked his way up from cashier to general manager of one store and then to district manager.
Then he heard there was a franchise for sale in Humble.
"And that's when I tried it," he said. "And Which Wich took me, they did what they call a 'discovery day,' where they show you [around] and they evaluate you, too. And they approved me."
His father then gave Chavez his life savings so he could buy the store.
"I can't believe it. Because I was young and he put his faith in me," Chavez, who was only 23 at that time, said. "He trusted me."
Chavez said he turned around the badly-performing store and achieved double-digit growth for four years.
But living in Katy, he had to drive an hour to Humble every day. So when a store in Katy went up for sale, he jumped on the opportunity and bought his second franchise.
He has since sold the Humble store and bought another one in Katy.
Chavez is now a U.S. citizen. He applied for DACA – Deferred Action for Childhood Arrivals – after the program, which gave immigrants brought to the country as children protected status, was enacted by President Barack Obama. (President Donald Trump has since ended the program. It's currently in the courts.)
But marrying a U.S. citizen made that step obsolete.
He wants people to know that immigrants are important for the United States.
"This country was made with immigrants," he said. "I really don't want to get all political, but hopefully people understand that we need immigrants. It just makes everything better."
Chavez said he isn't done yet. His goal is to own at least 20 Which Wich franchises in Greater Houston.
Click on the audio above to listen to the interview with Chavez.