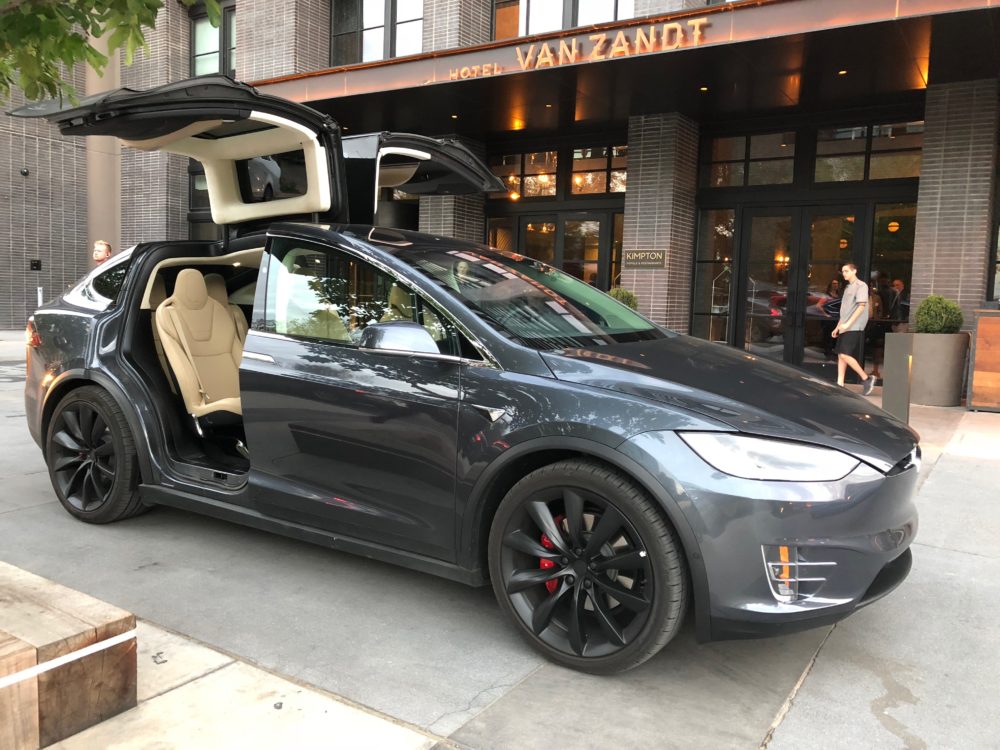 If you've always wanted to ride in a Tesla, a pair of college students from Houston have you covered.
Mandeep Patel founded ElecTrip in early 2018 and soon brought on fellow mechanical engineering student Eliott Lee at the University of Texas at Austin. Their startup offers door-to-door transportation between major cities in Texas: Houston, Austin, San Antonio and Dallas/Fort Worth.
Prices range from $200 for Austin-San Antonio to $430 for Houston-Dallas. It's way more than a single bus or airplane ticket would cost, but trips accommodate up to five people, and Patel said there are more benefits for corporations, which is ElecTrip's primary target group.
"If you're a lawyer that bills your client $350 an hour, 30 minutes of wasted time at TSA is $175 of lost productivity for you," Patel said. "If you are a corporation that's recruiting at UT Austin and your HR representatives are taking three separate cars up to Austin instead of coming to the company office and allowing us to drive them in a Tesla, your mileage reimbursement is now $450 (roundtrip)."
Patel came up with the idea for the service when he realized how much less maintenance an electric vehicle needs compared to an internal combustion engine car.
"You could get these really crazy one-way costs in an electric vehicle, even city to city," he said. "So I started looking for ways to apply an electric vehicle into a business model."
The beginning was tough for the college student, who put his life savings into buying the first Tesla and had to drive for Uber and sleep in his car for a while to save up more money.
The company has since raised money to buy a second Tesla. The rest of the fleet consists of Teslas ElecTrip gets from private owners who rent out their vehicles to them for a fee while they're not using them.
"If you know you're going to leave that car over the weekend or at work for 12 hours while you're just grinding it away in the office, you can actually ping our service to let us know that your vehicle is available for rent," Patel said.
The chauffeurs are selected from top-rated Uber and Lyft drivers and undergo regular background and driving record checks.
The plan is to offer more routes in the future, including in other states. And Patel said they're working on a concept that would make the service more attractive to private travelers.
Click on the audio above to listen to the interview with Mandeep Patel.