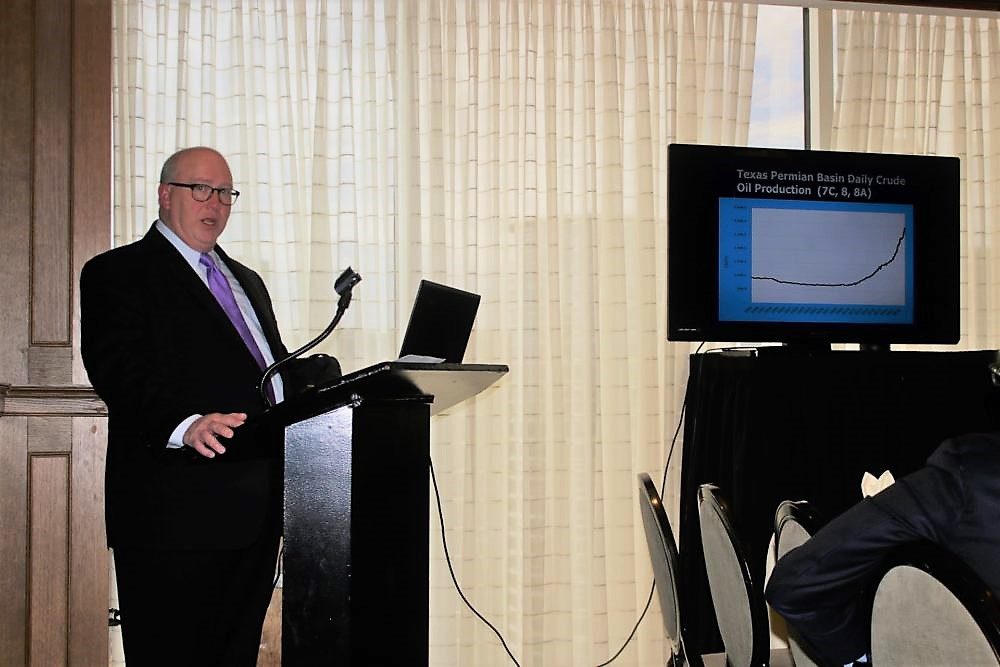 2018 was mostly a strong year for the Texas oil and gas industry… until the fourth quarter. That's when oil prices crashed, from a high of $72 a barrel on Oct. 1 to just below $40 on Dec. 24.
But is it an indicator for the year ahead?
Karr Ingham, petroleum economist at the Texas Alliance of Energy Producers, was in Houston this week to release his Texas Petro Index, which measures the upstream industry based on different indicators, such as oil prices, rig count and employment.
"It has virtually always been the case that a decline in the Texas Petro Index signaled the onset of a contraction of some magnitude, but that may not be the case this time," Ingham said. "A series of geopolitical market events may have been the primary culprit in that particular price event, and the market seems to be working through those in early 2019."
He expects this year to be another record year for oil production in Texas, although other economic indicators will depend on where the price of oil is headed.
Click on the audio above to listen to the full interview.