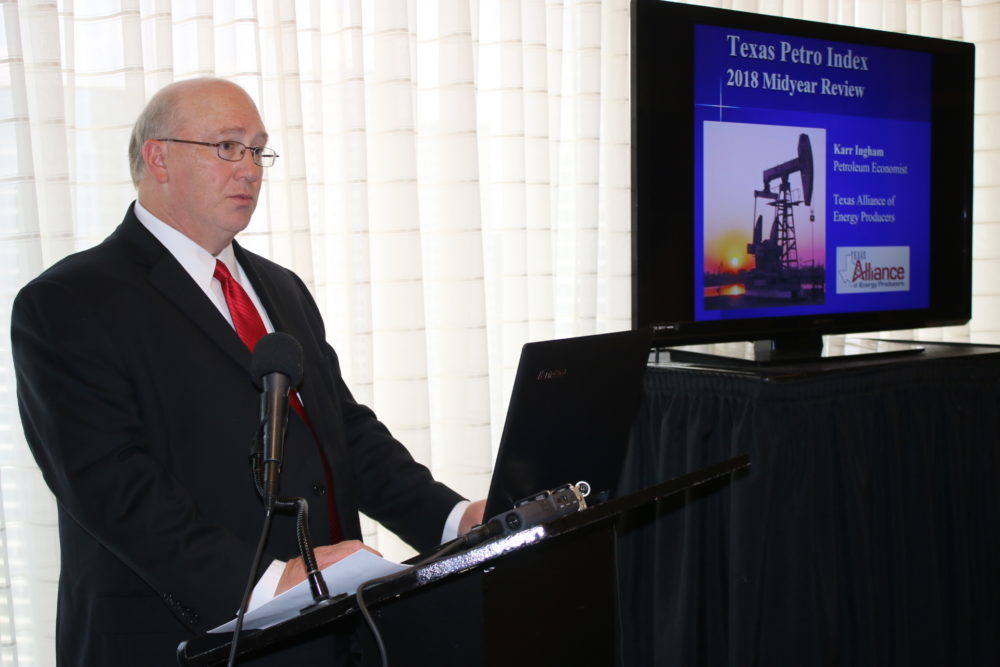 Texas upstream oil and gas economy continued its expansion in the first half of 2018.
That's according to the midyear Texas Petro Index by the Texas Alliance of Energy Producers.
The index increased for the 19th straight month to 203.4 in June, up 19.4 percent from the same month last year.
It's based on indicators such as oil prices, number of rigs, drilling permits issued and oil and gas employment.
The Alliance's Karr Ingham created the Texas Petro Index and updates it every month.
He said the record levels of production are happening with fewer employees.
Click on the audio above to listen to the interview.