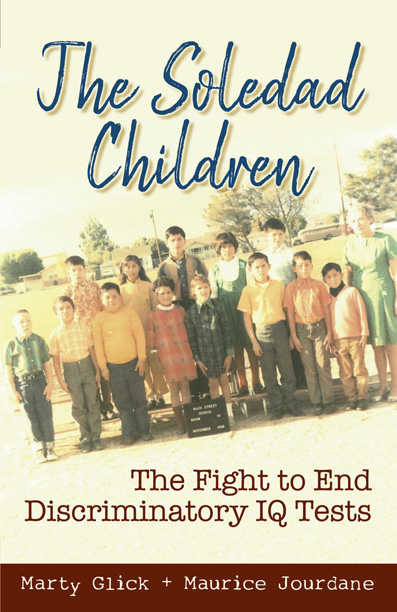 In their new book, The Soledad Children: The Fight to End Discriminatory IQ Tests, attorneys Marty Glick and Maurice Jourdane tell the story of California Rural Legal Assistance and the fight to end the classification of Latino and African American children as EMR (Educable Mentally Retarded).
California Rural Legal Assistance first began opening offices in 1966 to offer legal services to migrant farmworkers and their families. After working for several years in Mississippi on voting rights cases, Glick was recruited to come to California and help represent migrant farmworkers in labor rights and discrimination cases. In 1969, Glick was chosen to direct the California Rural Legal Assistance Education Task Force.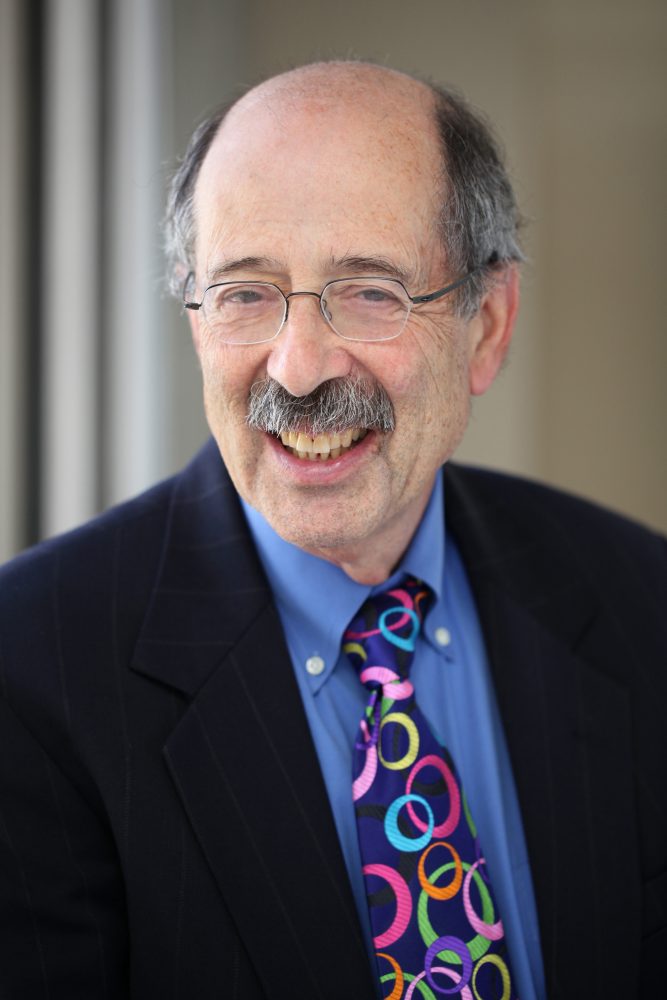 He was soon made aware of a complaint from a mother in the town of Soledad located in the Salinas Valley. Her daughter had just started third grade and had been given a two-part IQ test. The test was in English and the family spoke only Spanish at home. The young girl did not speak English well and no assistance was offered to her. As a result of her poor performance on the test, she was classified as Educable Mentally Retarded and placed in a class that featured games, coloring and other activities suitable for very young children. No reading or mathematics learning was offered and there seemed to be no path for the girl to move out of this type of class. Several other parents then came forward with similar stories.
Responding to this complaint, Glick and Jourdane teamed up with a small organization called The California Association of Chicano Psychologists. Together, they discovered an insidious statewide program that tested all third graders in California. The test was given only in English and was found to be culturally biased. Students who did not perform well on the test were classified as EMR and not permitted to advance in school with other children of their age.
After considerable research, retesting of the Soledad school children in Spanish revealed that each of these children had the necessary skills to attend regular classes in school and were not afflicted with any mental deficiencies. When attempts to negotiate with officials from the Soledad school district and other education officials proved to be unsatisfactory, Glick and Jourdane filed a class-action lawsuit on January 7, 1970 on behalf of all Latino children in the state of California that had been incorrectly placed in the EMR classes. The case was called Diana v. State Board of Education.
Over the next several years, CRLA attorneys battled in court to overturn the practice of classifying children as EMR based on culturally-biased and English-only IQ tests. In late 1971, the Larry P. case was filed on behalf of African American Students in California as well.
Listen to the full interview with Houston Public Media's Eric Ladau and Marty Glick in the audio below.