Writing is one of humanity's greatest inventions," said Jesse Rainbow of the UH Honors College. "It's humanity most amazing invention."
Rainbow teaches an occasional class on the history of writing as a cultural achievement. It's called 'Scribal Culture in the Ancient Near East.'
"It's about the people who invented the alphabet and several other writing systems in Mesopotamia, modern-day Iraq, ancient Egypt and eastern Mediterranean," he said.
With Twitter, texting and Wikipedia as a backdrop, the class goes back to the origins of the book, the author, the library, or the alphabet. One surprising fact student learn: The alphabet was created just one time.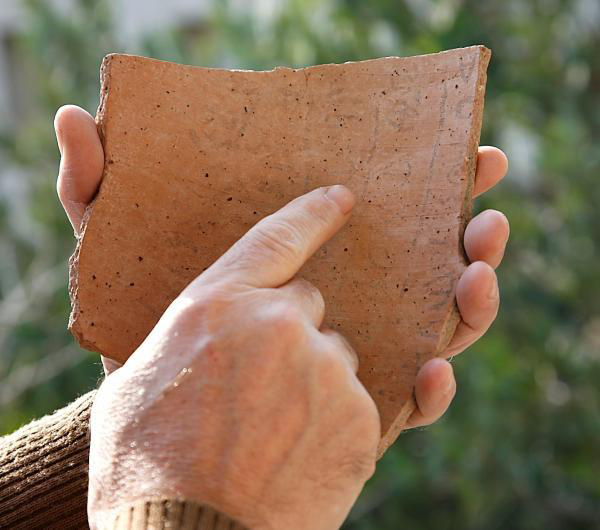 "When you look at a modern English book, you can still see the horns, if you turn the 'A' upside down. This is what it originally was; it was a picture of an ox," Rainbow said. "You turn a 'D' on its side you can still see a door because originally it was a picture of a door."
Students learn about the complexity of creating texts in antiquity by creating clay tablets or papyrus scrolls, and learn about texts' relevance today by visiting private collections to see reed pens or handwritten religious texts.
"We go back to a time in history when a lot of decisions that are still with us today were being made, like why do we read from left to right instead of from right to left," he said.
Students, some of them future writers, see how much has survived in the English language and leave the class knowing more about themselves when they go back that far in human history.
"By the end of the course, something that was mundane and familiar—namely writings and letters on a page—has become infused with meaning and a fair amount of mystery."
Scribal Culture is part of what's happening at the University of Houston. I'm Marisa Ramirez.
This content is in service of our education mission and is sponsored by the University of Houston. It is not a product of our news team.