Listen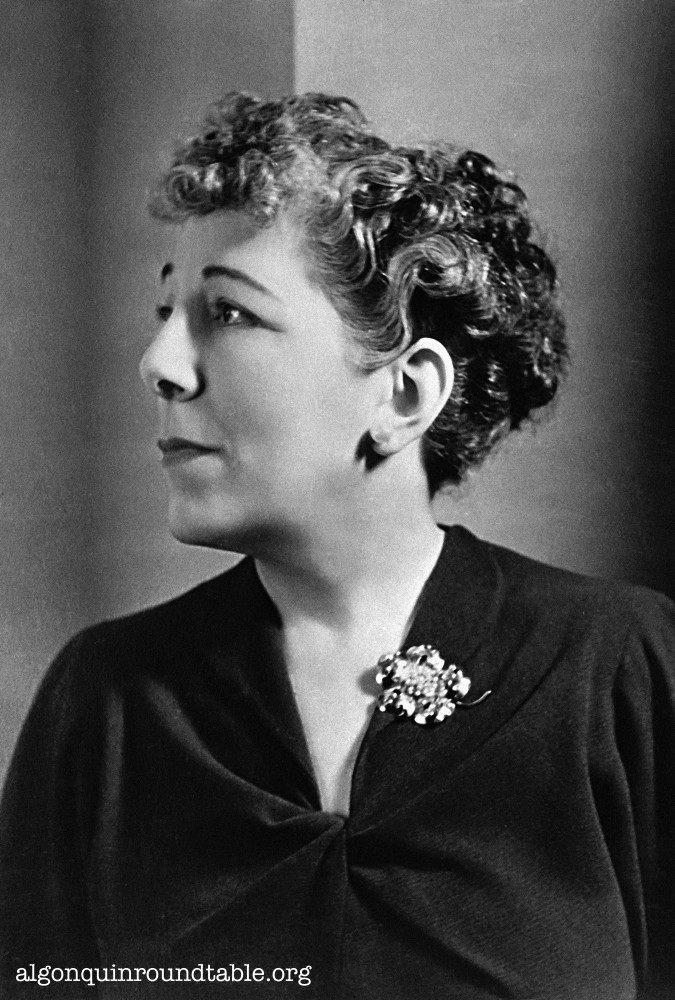 From The Algonquin Round Table New York: A Historical Guide (Lyons Press, 2015). By Kevin C. Fitzpatrick, with a foreword by Anthony Melchiorri. For more information, visit algonquinroundtable.org.
Edna Ferber
(1887–1968)
In the 1920s and 30s, Edna Ferber was one of the most widely read writers in America. She won the Pulitzer Prize for her 1924 novel So Big. Another of her novels, Showboat, became a popular musical and a hit film. But perhaps no other work of Ferber's is remembered as well—at least in Texas—as Giant.
Published in 1952, Giant tells the story of a young Virginia woman named Leslie Lynnton who marries a wealthy Texas cattle rancher. Readers see Texas through Leslie's critical eyes.
Texans' excessive spending and the state's "mania for bigness" are not overlooked by Leslie. She also points out the ranch's success depends on Mexican laborers, who are poorly paid and badly treated.
The Dallas News called Giant "a slander on Texas," and the Texas Observer pronounced it a "richly-conceived and rottenly written book."
But Giant became a success—as did the 1956 movie filmed in Marfa starring Rock Hudson, Elizabeth Taylor, and James Dean, whose character was based on the flamboyant Houston oil tycoon Glenn McCarthy.
The film was especially popular in Texas. Giant set attendance records at Dallas's Majestic Theater. One reviewer wrote "Giant was the biggest witch's broth . . . to hit Texas since the revered Spindle blew its top."
Once hailed as one of America's greatest writers, Ferber's critical status has since faded. But her Texas epic remains a landmark in the state's cultural history.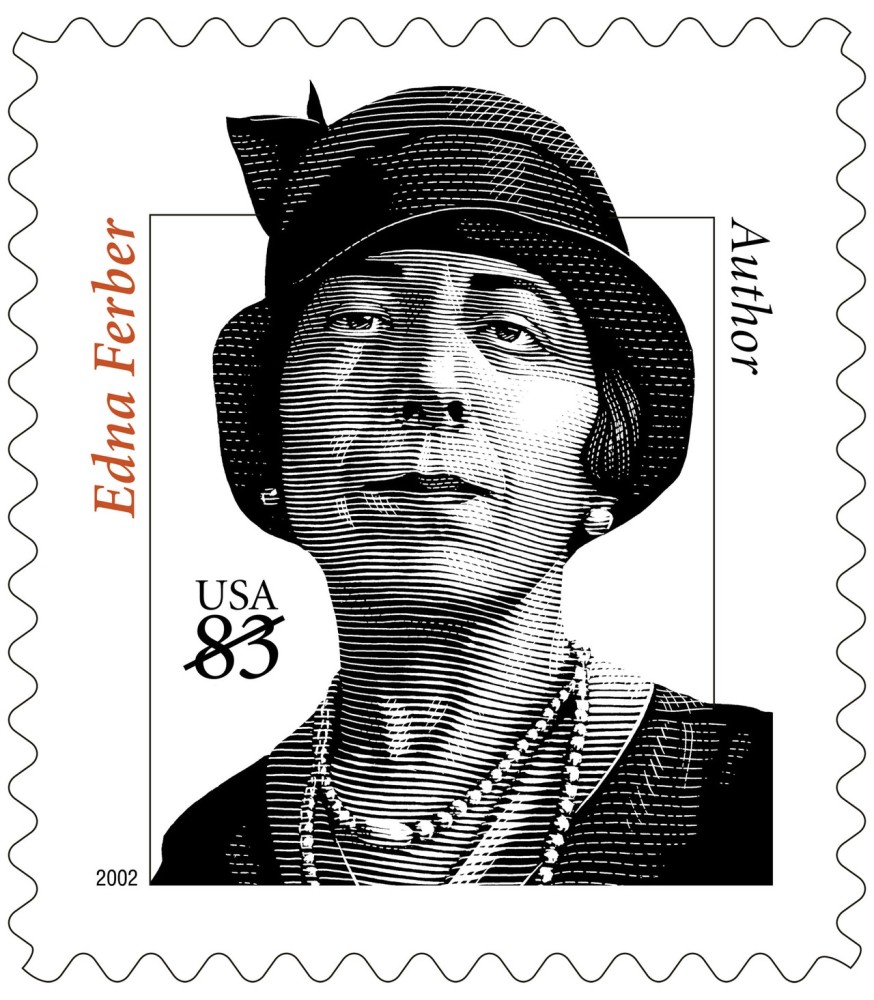 Selected Bibliography
B [rammer], B [ill]. "On Rereading 'Giant.' 'Enormous,' But 'Incredible,'" Texas Observer, 4 July 1955.
Collins, Al. "Angry Texans are Buying Ferber's 'Giant,'" Houston Chronicle, 28 September 1952.
"Edna Ferber Book Scored by Writer," Dallas News, 6 March 1953.
"Edna Ferber, Novelist, 82, Dies," New York Times, 17 April 1968.
Ferber, Edna. Giant. Garden City, New York: Doubleday & Company, Inc., 1952.
Gilbert, Julie Goldsmith. Ferber: A Biography. Garden City, New York: Doubleday & Company, Inc., 1978.
Graham, Don. Cowboys and Cadillacs. Austin: Texas Monthly Press, 1983.
Rosenfield, John. "The Passing Show: Tallest Texas Tale Now Before Cameras," Dallas News, 20 May 1955.
Smyth, J. E. Edna Ferber's Hollywood: American Fictions of Gender, Race, and History. Austin: University of Texas Press, 2009.
Stevens, John. "Edna Ferber's Journalistic Roots," American Journalism 12: 4 (Fall 1995): 497­–501. Tinkle, Lon. "Reading and Writing. Ferber Goes Both Native and Berserk: Parody, Not Portrait, of Texas Life," Dallas News, 28 September 1952.
This episode first aired on July 14, 2012.