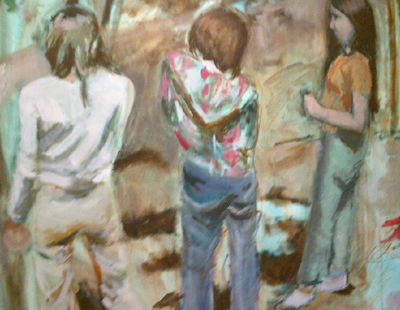 A study led by the Graduate College of Social Work (GCSW) called YouthCount 2.0! proved successful at securing data on how to better count youth in Harris County, and now will broaden its reach.
"Our count in Harris County already has had an impact in that there was legislation that passed about having a statewide count," said Sara Narendorf, assistant professor in the GCSW. "That's now a legislative mandate. Our Harris County numbers were used to support the need for that legislation."
The Legislation was sponsored by Rep. Sylvester Turner. Narendorf says homeless youth are different in where they stay, how they think of themselves and what services they need. She's providing support to a team that is developing a tool to survey homeless young people for statewide use.
"For young people getting housed is just one small piece of the puzzle. They need a lot of support. Data is the first step, but we want to find out how to better serve young people that are in these unstable housing situations," she said. "Early intervention for sure, but how do we develop services that are youth friendly and that actually get young people the support they need to maintain self-sufficiency once they are housed."
Youth Count 2.0! volunteers went into shelters, did outreach, held magnet events to attract homeless youth and ask them about their situation. The method was replicated by homeless agencies in Montgomery County.
"It's been really fun to have the opportunity to take what we learned from our count share and brainstorm with people who are actually on the ground trying to learn about how we think about youth across Texas," Narendorf said.
This content is in service of our education mission and is sponsored by the University of Houston. It is not a product of our news team.