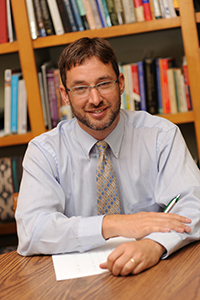 Associate Dean John Schwartz
At Cuney Homes in the city's Third Ward, children are excited to see University of Houston College of Education students who are there to teach.
"What's in outer space?" asks one future educator, her young charges surrounding her. "The solar system is in outer space. Who can name a planet?" Eager hands wave with answers.
The science lessons represents a partnership between the college, Cuney Homes and the YMCA that gathers the children for lessons to reinforces literacy, math and science, and allow the UH students to practice being teachers.

The effort started with just a group of children, but grew to include more than 50, who eagerly await the rotating group of UH students. "They've been incorporating lessons and concepts that our children have learned in school in hopes of reinforcing those lessons and helping our children retain the information," said Karen Beltran of the YMCA. She also is the outreach site director at Cuney homes. "They also teach basic and fundamental things our children struggle with."
"We're really excited about how positive the children have responded to our students and how excited our students have been to work with the kids here," said John Schwartz, associate dean for graduate studies at the college. "The UH students get real world experiences here, and we can help do educational activities with the kids."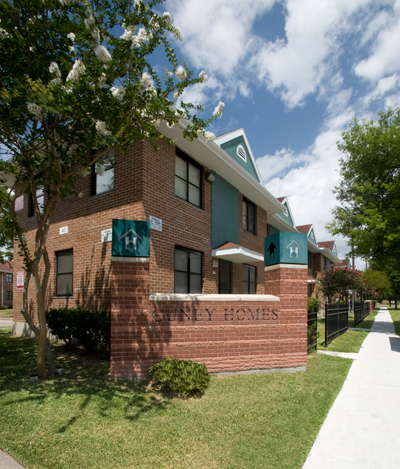 In addition to teaching the children, the UH students taught the counselors at Cuney Homes how to write lessons plans. Schwartz says the hope is to also work with teachers in area Third Ward schools to increase educational outcomes.
"Our children have many needs, especially academically, and people in the community—our parents and families—have taken notice of that," Beltran said.
Meanwhile, in our science lesson, students talk about astronauts and the countries they come from, and the skills it takes to stay on the International Space Station.
"Yes, some of the astronauts are from Texas," the future teacher says. "Just like you."
"Our goal is to positively impact our community," said Schwartz. "This is our community and these are our neighbors."
Education and community are part of what's happening at the University of Houston. I'm Marisa Ramirez
This content is in service of our education mission and is sponsored by the University of Houston. It is not a product of our news team.