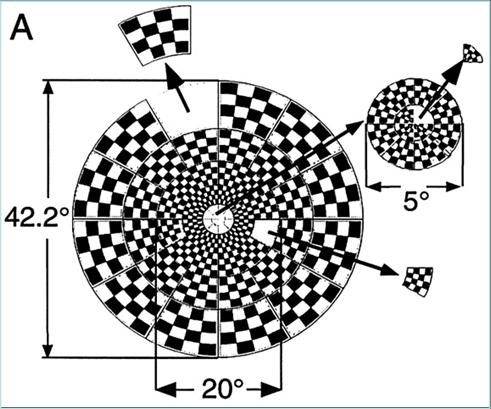 Multiple Sclerosis (MS), which afflicts more than two million people around the world, can appear first in the optic nerve fibers. The MS Eye CARE center is a joint effort between the UH College of Optometry and the MS Society Gulf Coast Chapter to detect early signs of the disease by looking into the eyes.
"There were many patients identified by the MS Society Gulf Coast Chapter that needed eye care, but couldn't get it because they couldn't afford it," said Dr. Rosa Tang, co-director of the center. "The UH College of Optometry at that time made the commitment that we would see the patients regardless of their ability to pay."
Tang and Dr. Jade Schiffman, board certified neuro-ophthalmologists, direct the center, which uses specialized instruments to evaluate patients, and to teach medical and optometry students how to spot the disease in the eye. In fact, much of the existing research on MS and the eye comes from the college of optometry. Tang says she and her team partner with a patient's neurologist for correct diagnosis and treatment plans.
"An MS diagnosis requires fulfillment of a criteria involving different areas of the central nervous system. Oftentimes, the neurologist will asks if the eye is involved to help solidify the diagnosis," Tang said. "If we say 'yes, there are signs suggestive of MS in the eye' they'll say 'that's what I need to make a final diagnosis.' We work as a team with the neurologists. We support pretty much every neurologist in the community that sees MS because most of them send us the patients with these questions."
The MS Eye CARE center opened in 2005 and sees more than 1,000 patients a year, who travel to UH from around the world. The UH College of Optometry center is the only one of its kind with direct affiliation with the MS Society.
"So, the big accomplishments are that we give access to care, and then we have research to go with it," Tang said. "As something new comes up with MS that involves the eye, we're there."
MS Eye CARE is part of what's happening at the University of Houston. I'm Marisa Ramirez.
This content is in service of our education mission and is sponsored by the University of Houston. It is not a product of our news team.