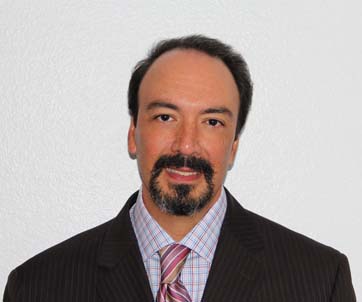 Toward the end of my time in the newsroom I started to see a lot of online engagement," said Arthur Santana, assistant professor in the UH Jack J. Valenti School of Communication and former print reporter. "What are the differences between an online and print experience?"
His recent study examined those differences. He found print readers read more and remembered more of what they read.
"For those who are reading it online there's a different thing happening, which is 'I don't need to remember because the computer will remember it for me,'" he said. "The computer archive becomes a surrogate memory."
He and his colleagues surveyed undergraduates after they read The New York Times for 20 minutes, some online, some in print. They were asked to note the headlines, general topics and main points of as many stories as they could remember. Print readers remembered an average of 4.24 news stories while online readers recalled an average of 3.35 stories.
He says the concern becomes how a sliver of news that the modern news reader retains becomes the kernel that produces opinions.
"News does inform some of our daily decisions, but if we're remembering less and less, we become a more ill-informed society," he said. "The most obvious example is voting. I've been reading the news and now I have a candidate in mind and I'm going to go vote for this person. But if you don't remember what you read in the news, you make a less informed decision at the voting booth."
Santana hopes to expand the study to include the news consumption experience on different kinds of mobile devices as well.
"I think it's an exciting time to be studying journalism because these big tectonic shifts in journalism are reshaping the industry, and I'm happy and excited to study it," he said.
This content is in service of our education mission and is sponsored by the University of Houston. It is not a product of our news team.