Mary Kay Ash (born as Mary Kathlyn Wagner)
(May 12, 1918 – November 22, 2001)
In 1963, Mary Kay Ash launched her cosmetics business in Dallas with nine independent beauty consultants. Today, 2.5 million women sell her products in thirty-five countries.
Born near Houston in 1918, Mary Kay watched her mother work long hours to support the family. At a time when few women worked outside the home, Mary Kay, too, pursued a career. She flourished as a saleswoman but quit when a man she had trained was promoted above her.
She set out to write a book of advice for career women, but ended up designing a business to develop women's entrepreneurship alongside their beauty.
Each Mary Kay beauty consultant is an independent business owner who educates others in the product line and recruits them into the sales force. Focused on developing women's potential, Mary Kay abided by the golden rule. "If an employer would treat employees and customers as he or she wished to be treated," she said, "all would profit."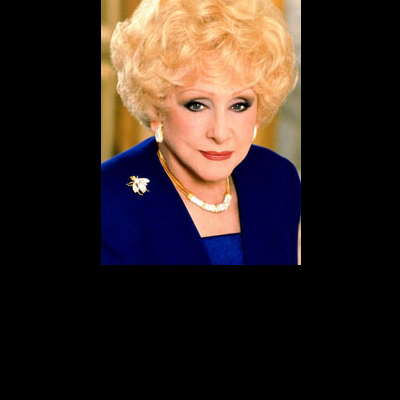 2012 Cadillac Mary Kay Escalades coming off the manufacturing line. [flickr image by Dave S]
Mary Kay, Inc., awards successful saleswomen with the company's signature pink Cadillacs. From a Dallas storefront to a global brand, Mary Kay's dynamic style made her a business icon.
"To me, life is no brief candle," she declared, "It's a splendid torch that I want to burn brightly before I pass it on to future generations." Though Mary Kay Ash died in 2001, the company and its founder's indomitable spirit live on.
For More about Mary Kay Ash
The Mary Kay Museum: Mary Kay, Inc. maintains its lavish world headquarters in the Dallas suburb of Addison. Visitors there can enjoy the Mary Kay Museum, which features an extensive history of the company's growth and the life of its colorful founder. http://www.marykaymuseum.com/
The Mary Kay Foundation: Founded in 1996, the Mary Kay Charitable Foundation extended Ash's attention to issues affecting the lives of women. The foundation has two primary areas of concern. After losing her husband, Mel Ash, to cancer, Mary Kay set up the foundation to provide funds for cancer research with a particular attention to those cancers that afflict women. In addition, the foundation aims to raise awareness of the issue of domestic violence and provides support for women's shelters. http://www.marykayfoundation.org
Mary Kay, Inc.: To learn more about Mary Kay Ash and the company she founded, check the "about Mary Kay" section of the company's website: http://www.marykay.com/About-Mary-Kay.
The website also documents the contemporary status of the global brand and its highly respected line of beauty and skin care products. Information can also be found on http://www.marykaytribute.com/
Selected Bibliography
Daniel Alef. Mary Queen Ash: Queen of Sales. Santa Barbara: Titans of Fortune Publishing, 2009.
Mary Kay Ash. The Mary Kay Way: Timeless Principles from America's Greatest Woman Entrepreneur. Hoboken, NJ: John Wiley & Sons, Inc., 2008.
Mary Kay Ash. Miracles Happen: The Life and Timeless Principles of the Founder of Mary Kay Inc. 3rd ed. New York: Quill Press, 2003.
H. W. Brands. Masters of Enterprise: Giants of American Business from John Jacob Astor and J. P. Morgan to Bill Gates and Oprah Winfrey. New York: Free Press, 1999.
Jim Underwood. More than a Pink Cadillac: Mary Kay Inc.'s Nine Leadership Keys to Success. New York: McGraw-Hill, 2002.