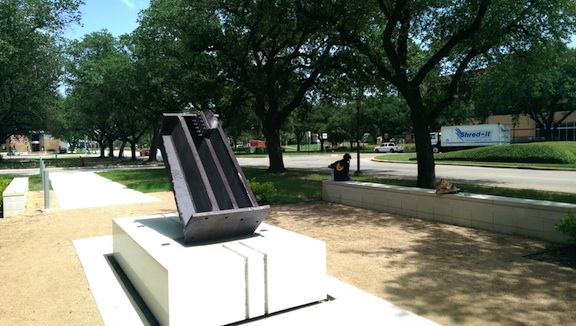 It was a day no one will forget. The World Trade Center. September 11th.
A student-led effort that began in 2009 successfully obtained a section of the fallen New York City Twin Towers to create the UH World Trade Center Memorial and Reflection Garden.
"This is actually a section of one of the steel beams that held up one of the Twin Towers," said alum Cedric Bandoh, a former UH Student Government Association (SGA) president. "It was actually one of the support columns on the corner of the building that was left in the wreckage."
Bandoh, who was in the fourth grade when the attacks happened, was one of the many former SGA presidents and UH students who worked with the UH Division of Student Affairs and the Port Authority of New York and New Jersey to obtain the structure. It measures 69.5 inches long and 39.5 inches wide. It weighs nearly 4,000 pounds.
"It really goes to show how our freedom and the strength of the United States is still in tact," he said. "Even though we had a tragic event and we lost 3,000 people on that day, the U.S. is still the greatest place to live on Earth because of our diversity and because of how we bring people from all walks of life together to be successful."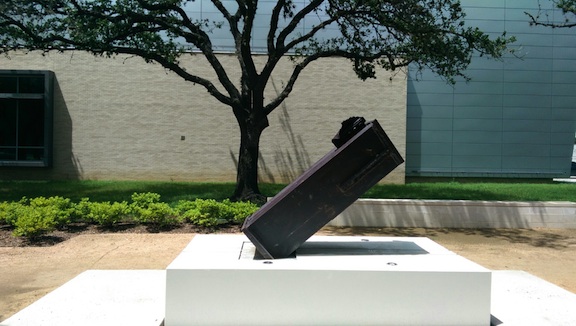 Students had a role in all aspects of decision-making related to the project, from acquiring the piece to where is it going to be displayed on campus.
"We had to work with the New York and New Jersey Port Authority to go through the paperwork and legal process, which was a huge learning opportunity for us as leaders," Bandoh said.
The World Trade Center Memorial and Reflection Garden is visible off University Boulevard as you drive onto the campus, in front of the University Center. A tribute to that day when we were all New Yorkers.
"This is a memorial site for the greater Houston area, a place where folks who lost loved ones, who have loved ones in the armed forces or law enforcement to come here and pay their respects for all who fell on that tragic day," he said.
Honor and Tribute are part of what's happening at the University of Houston. I'm Marisa Ramirez.
This content is in service of our education mission and is sponsored by the University of Houston. It is not a product of our news team.