"Parents have a lot of anxiety and stress around meals."
Dietician Tracey Ledoux is an assistant professor in the Department of Health and Human Performance. A new effort funded by the Academy of Nutrition and Dietetics Foundation will develop a tool for parents to assist in an age-old challenge: getting kids to like and eat healthy foods.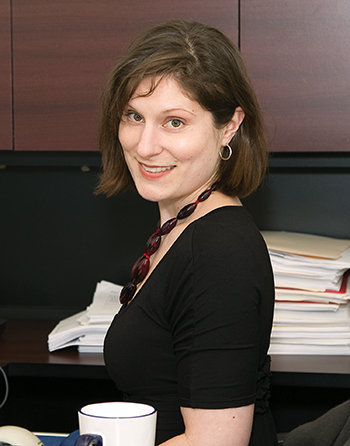 "Habits, behaviors, preferred foods—these are instilled and developed early in life, before the age of 5," she said. "The worst thing a parent can do is offer a child a cookie in exchange for finishing the broccoli. That only raises the level of preference for the cookie and reduces the liking for the broccoli. There are better ways."
Ledoux, also a researcher with the UH Texas Obesity Research Center, will survey parents of children age 2 to 5 years old about mealtime habits and challenges, create training videos that address those challenges and examine if parents' behaviors change and healthy eating is successful.
"It's a mistake to think kids are born liking something or not liking it," she said. "Children have to be exposed to healthy foods, like fruits, vegetables, whole grains and lean meats, over and over it again, in different ways, prepared in different ways. They have to see their parents enjoying these foods, and then, over time, they'll come to accept and like them, too."
Ledoux says this study will provide measurable data about instilling healthy eating habits in very young children.
"If you can intervene with parents at that time, and prevent the development of unhealthy eating habits and promote the development of healthy eating habits, it will be something that children take with them for their life."
This content is in service of our education mission and is sponsored by the University of Houston. It is not a product of our news team.