"Many people try to quit smoking upwards of eight, nine, 10 times before they're successful," said Lorraine Reitzel, associate professor of health in the University of Houston College of Education. "For the rest of your life you have to be vigilant and fight to stay tobacco free."
Reitzel used smart phones in a study to understand how real-time, physical proximity to tobacco retail outlets impacts those trying to quit smoking. She used a technique called geo-mapping. Participants who were attempting to quit smoking answered questions at random times throughout the day on the smart phones. The phones were equipped with GPS.
"When people were answering questions about their urge to smoke, we knew where they were at that time," she said. "We used that information to better understand what the tobacco retailer outlet environment was like around them at that time."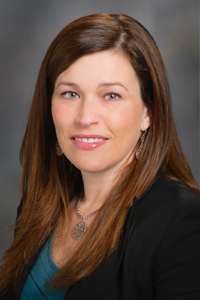 Participants used the phones for a week after their "quit day." The smartphone research suggested that it wasn't the number of locations to purchase cigarettes that increased the urge to smoke, but the proximity of the closest tobacco retail outlet to the participant's home.
"From a policy perspective, this suggests that if we are going to help people quit smoking, especially those in lower income areas which tend to have a higher prevalence of tobacco stores, we need to think about disallowing the sale of tobacco products in close proximity to residential areas to make it more difficult to get tobacco when the urge to smoke strikes," Reitzel said. "If people can't access cigarettes within three to five minutes, the urge to smoke usually passes."
Reitzel's research was funded by the UT Health Science Center School of Public Health, the American Cancer Society and MD Anderson Cancer Center, among others.
"Maybe there's power in knowledge. Maybe if people understood that 'place' influenced their smoking urges, they'd be better armed to deal with that when trying to quit."
This content is in service of our education mission and is sponsored by the University of Houston. It is not a product of our news team.