Three rows of girls jump and sway to the sound of salsa music as their instructor guides them through exercises (disguised as dancing).
"Remember that lunge we practiced yesterday? Let's make sure that knee is aligned with the ankle not too far over the toe," she reminds.
This class is part of a four-week session for minority, middle school girls to learn about healthy living—from exercises, to proper nutrition, to self-esteem. It's a program called BOUNCE.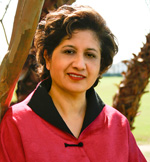 "Obesity is a national health problem that is affecting minority children, Hispanic and African American in particular," said health education professor Norma Olvera who directs the program. "Especially in Texas where we are seeing the percentage of obesity between 40 to 45 percent."
BOUNCE is Behavior Opportunities Uniting Nutrition Counseling and Education and it takes aim at the epidemic of childhood obesity.
"BOUNCE is a comprehensive approach," Olvera said. " We discuss how to deal with obesity that is not only about what you eat, but also about how you think in terms of food and exercise.
Eleven-year-old Gabriella says the lessons have been beneficial.
"I used to eat white bread and white rice. I didn't eat smoothies. I didn't like them. There were a lot of fruits I didn't eat because I always said I didn't like them," she said. "Now that I've been in BOUNCE, I've tried a lot of new things and they're really healthier and very delicious."
BOUNCE also is research study on childhood obesity in minority populations that has a focus on parents. Parents are encouraged tojoin their daughters to learn about healthy cooking and ways to exercise.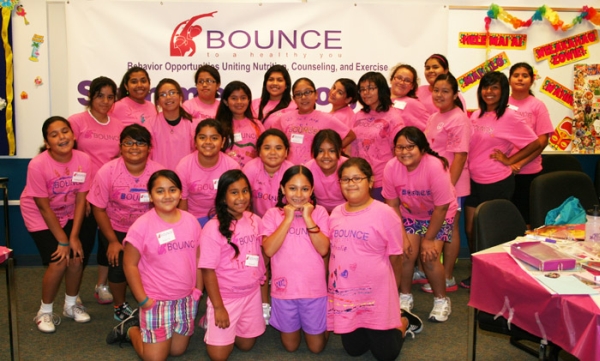 "As a family, they begin to see a possibility of responding to something that in the past they didn't feel like they had a way to change," Olvera said. "It's really gratifying as a researcher to see them to empowered to make choices."
Strategies for Health are part of what's happening at the University of Houston.
This content is in service of our education mission and is sponsored by the University of Houston. It is not a product of our news team.