"I'm working on a memoir, so I thought it would be interesting to translate some of that into a graphic novel," said Dickson Lam, a third year graduate student studying non fiction storytelling in the prestigious University of Houston Creative Writing Program.
Graphic novels are stories told through picture panels, like a comic.
Lam's tale comes to life in a comic called "You Think This is Your House," one of an anthology of student graphic novels collected in the début, "Tier One Comics."
"So this scene, we're in the living room, my brother is sitting on the couch and lying across the couch is his girlfriend," Lam describes the pictures that make up the panels of his comic. "My mom comes in the room and is upset. She tells my brother she needs to go."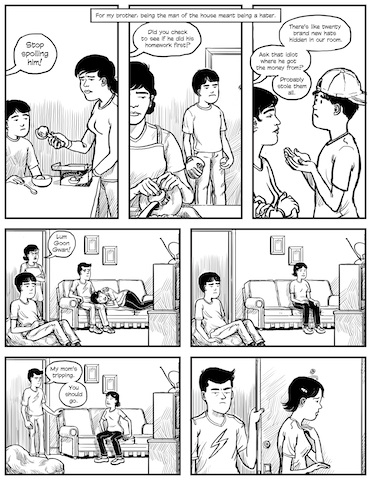 The effort is part of a Graphic Novel class taught by Creative Writing Professor and author Mat Johnson.
"You can't hide behind flowery language. You still have to move from panel to panel and advance the story each time," said Zach Martin, a Ph.D. student who created a comic titled "Abraham and Isaac." "With the graphic form, it's got to be structure first and then beauty can come later."
Both Martin and Lam used the graphic novel form to tell stories based on their experiences–stories of coming of age, family, alcoholism, domestic violence.
"We had to think about each image, each panel, not just what's inside it, but the angle you want it shot from, like a director," Lam said. "Like, did we want several small panels or one large one."
Johnson is the author of the graphic novels "Dark Rain: A New Orleans Story," "Incognegro" and "Hellblazer: Papa Midnight."
"It is medicine and we need to see other people's live and how other lives are lived to be better human beings, I think."
Graphic novel storytelling is part of what's happening at the University of Houston.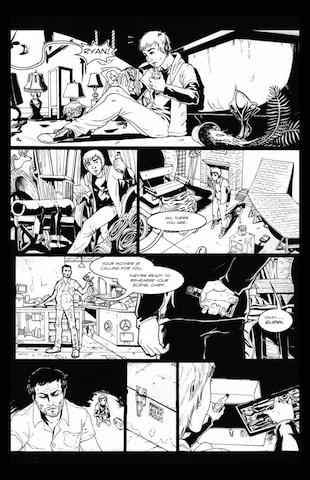 This content is in service of our education mission and is sponsored by the University of Houston. It is not a product of our news team.