It sounds like a demolition derby. Wheelchair rugby athletes at a University of Houston camp collide as the intensity of the game heats up.
Adaptive Athletics @ UH, a student group of the Department of Health and Human Performance, created the camp.
"The camp introduces the university to wheelchair rugby and these athletes to the university," said Assistant Professor and faculty adviser Michael Cottingham.
"That's been really beneficial because we're looking to really get a program started for individuals with disabilities on campus tocompete in sports."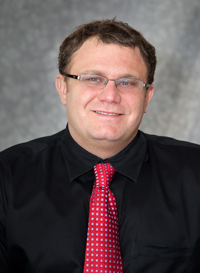 The camp invites athletes to hone their skills as they seek to advance in competiveness to venues that may include the Paralympic games. Cottingham says rugby differs from other wheelchair sports in that it shows the mental and physical toughness of the athlete.
"A lot of times disability is perceived as fragility, that the athletes are breakable, that they're made of glass and easily injured. This hyper-aggressive sport is a great juxtaposition to that," he said. "The athletes aren't fragile. It can be physical. It's ok to be competitive. It breaks a lot of those barriers and those stereotypes."
AdaptiveAthletics @ UH is a new student organization with aims to create a UH athletics program for those with disabilities. The camp is the first step toward that goal.
"We want students to experience college life to the full potential, and that means allowing students with disabilities to play sports such as wheelchair rugby," said student Serjio Brereda, founder and president of Adaptive Athletics @ UH. "I am also a student with a disability who took part in the camp. I have big goals for Adaptive Athletics."
In the first year of the camp, athletes from seven states and the Houston and Texas regions participated. Paralympian Jason Regier coached the players.
Only one other university offers wheelchair rugby. Many of the wheelchair athletes who attended are hoping UH becomes another.
"Mike Cottingham started the one at University of Arizona," said Athlete Michael Peacock. "I'm very excited for him to be here, to develop new players and give individuals whohave a disability a chance to play."
Adaptive Athletics is part of what's happening at the University of Houston.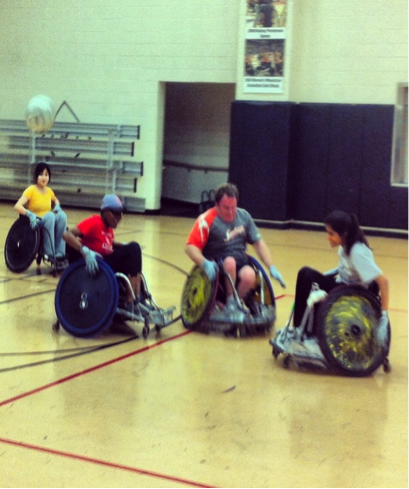 This content is in service of our education mission and is sponsored by the University of Houston. It is not a product of our news team.