Lindsey Brier is a student and promising researcher. She was awarded a prestigious Goldwater Scholarship for her research on cholera toxins—and she owes it all to music.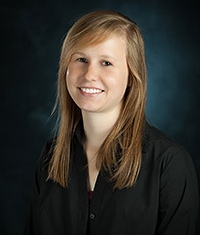 "I owe everything I've gotten academically to music, and then musically to the academics side, too," she said.
Brier, a mathematical-biology major with a minor in chemistry, for fun, plays French horn as a member of the UH symphonic winds. She loves to play Strauss.
"I'll be stuck on something, then I go play for a half hour or hour or have a rehearsal and it just clicks all of a sudden," she said. "For some reason I just always find the answer."
Playing the French horn has helped her find answers in her research of the cholera toxin and its similar, but not as deadly cousin, enterotoxin. She's creating geometric models to explain the deadly differences. It's research she's also furthered through UH Summer Undergraduate Research Fellowships in other institutions.
"The research I've done so far exploits mechanisms behind toxins," she said. "My interest is to find drug targets, and then to develop drugs that can interact with these pathways we found."
The Goldwater Scholarship is awarded to juniors or seniors of academic merit who are pursuing research in the science, technology, engineering or math (STEM) fields. She recognizes there are few young women pursuing those professions. She hopes to change that with her own ambitions.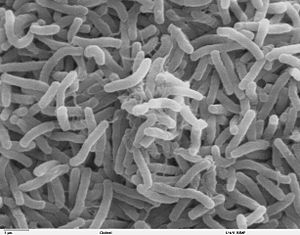 "I would like to pursue a Ph.D. in medicinal chemistry, and I'm also interested in the M.D. aspect because without that translation to medical practice, what is research for," Brier said.
Goldwater Scholars are part of what's happening at the University of Houston.
This content is in service of our education mission and is sponsored by the University of Houston. It is not a product of our news team.