"Technology and exercise. I love exercise and I really get into it, but I really want to find out what's going on as far as research."
University of Houston kinesiology student Martin Castaneda will find that out. He has earned a Provost's Undergraduate Research Scholarship, or PURS, to work with a UH research team.
"This gives me an opportunity to get hands-on experience in research, work with faculty, and see if it's something that I want to pursue later on," Castaneda said. " That's the # 1 reason why I'm here."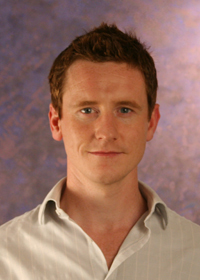 PURS recipients spend a semester conducting aresearch project with a faculty mentor or research team, committing to 100 hours of research. Faculty mentor Rickie Simpson explains Castaneda will be studying Natural Killer cells in the UH Laboratory of Integrated Physiology.
"Natural Killer Cells are very potent cells capable of killing cancer cells. When people exercise and we look at their Natural Killer cells after exercise they have an increase capability of killing certain cancer cells," he said.
The advantage to such undergraduate research becomes evident when students apply to graduate school.
"It gives me a huge advantage. I get to be part of a project. I've taken the initiative to do something that not all student will do," he said.
Simpson, who had similar experiences when he was an undergraduate, says the opportunity to work on this innovative research is an investment Castaneda makes in his future.
"Doing experiments related to biomechanics , exercise physiology and immunology—he's going to be head and shoulders above most other applicants."
Undergraduate research is part of what's happening at the University of Houston.
This content is in service of our education mission and is sponsored by the University of Houston. It is not a product of our news team.