"'Sacra et Profana,' sacred and profane."
Art history professor Judith Steinhoff explains the title of a new exhibit of Medieval Music Manuscripts, on view in the University of Houston main library.
"We very much wanted to show religious music from different cultures and also non-religious music," Steinhoff said.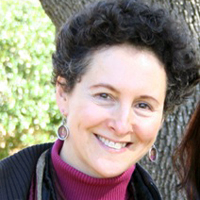 The exhibit features decorated manuscripts and leaves of sacred music from Christian, Muslim and Jewish peoples, including a scroll from the Book of Esther. The materials mostly are from later Medieval times.
"There are some items that were used by nuns or monks to do their chanting from. We have, for example, a processional, which is a smaller book they would have held in their hands," she said. "We also have a single leaf from the Koran from the 11th century, beautifully decorated. Actually, I believe it is the oldest item in the show."
Some music manuscripts detail not only beautiful illustrations, script and notes, but sometimes the indicate the way a song is to be sung.
"If, when you are singing or chanting, and you have to draw out a letter or a word, or draw out a note you'll see the note will wiggle or stretch and visually give you the sense of how to perform it," she said.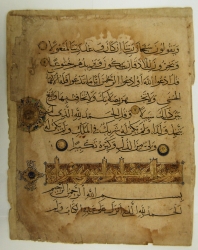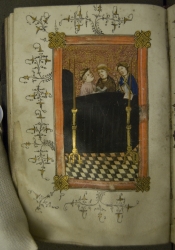 The exhibit was research and compiled by UH students and is in collaboration with the The Metropolitan Research Center, the Menil Collection, The Shepherd School of Music, Museum of Printing History, Congregation Beth Yeshurun and the Museum of Fine Arts.
"When you see the exhibit, there really is a sense that there is a world and a life that goes way back before our own," Steinhoff said.
The exhibit "Sacra et Profana" will be on view until February of 2013.
Medieval Music Manuscripts are part of what's happening at the University of Houston.
This content is in service of our education mission and is sponsored by the University of Houston. It is not a product of our news team.