At the University of Houston School of Theatre and Dance the craft is honed as much as the business is taught.
"I invite the profession in. That's the most important thing we do," said director Steve Wallace. He says he recruits students who make the grade both artistically and academically, and who are ready to learn about the changing industry by the very players in it. His motto: For the Profession/with the Profession.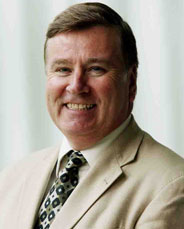 "Most of the directors that come in to direct shows are from the profession," he said. "I want our students to be in a dialogue with the profession the moment they hit our stage."
The program, which produces professional plays, dance concerts, the Houston Shakespeare Festival and Theatre for Young Audiences boasts a faculty that includes Pulitzer prize and Tony Award winning writers, designers and producers and has a formidable list of alums, such as Jim Parsons, Dennis Quaid, Cindy Pickett and Brett Cullen who return to their alma mater to support the program.
"I realized these students need what I had, and we had professionals who came in who would work with us," said Cullen. "Like Vinnette Carroll, Frank Casaro, Bobby Lewis, Adrian Hall, Jack O'Brien. They were incredible assets to us."
Under Wallace's tenure, more than 250 students have graduated and moved to the rank of industry professional. Wallace says big success isn't necessarily measured in bright lights.
"Ideally I really want students to reinvent the industry, find ways to produce themselves, write for themselves, form theater companies," Wallace said. "I measure success as (the student) sustaining the work, are they applying what they've learned, and can I start seeing some of the successes that are going to lead them to be the next Brett Cullens, Dennis Quaids, Jim Parsons that came out of this school."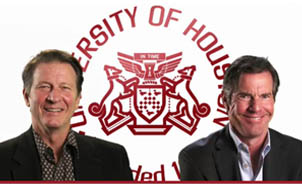 The business of acting is part of what's happening at the University of Houston. I'm Marisa Ramirez.
This content is in service of our education mission and is sponsored by the University of Houston. It is not a product of our news team.