There are more than 100 types of cancers, and more than a million new cancer cases expected this year. At the University of Houston, researchers are repurposing the Type 2Herpes Simplex virus to become a weapon against cancer.
"If you can modify the virus so that it attacks tumor cells only, then all those bad things associated with the virus' ability to cause disease suddenly become exactly what you want them to be," said Dr. Shaun Zhang, researcher with the UH Center for Nuclear Receptors and Cell Signaling. "It can kill cancer cells in mass numbers."
The virus they created is called FusOn-H2. It enters tumor cells and kills them without harming healthy tissue.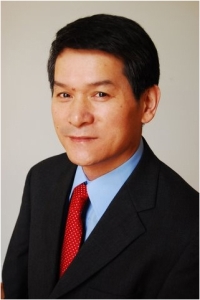 "It can be applied to almost any solid tumors and we have tested the oncolytic virus constructed in my lab on quite a few solid tumors," he said. "These include cancer of the breast, lung, pancreas, ovaries and prostate. We found that this is very effective against all these solid tumors."
Their research suggests the modified virus "teaches" the host's immune system to attack tumor cells.
"This has type of cancer treatment has the potential to become a totally new treatment ," he said.
Supported by more than $2 million in grants from the National Institutes of Health, Zhang's team is the only one in the world working on the Type 2 herpes virus, making their results highly anticipated for new treatments for malignant disease.
"The type of work we're doing now is a good example of turning killer into cure."
Shaun Zhang is part of what's happening at the University of Houston. I'm Marisa Ramirez.
This content is in service of our education mission and is sponsored by the University of Houston. It is not a product of our news team.