History may not remember Alonso S. Perales (1898-1960), the Texas lawyer, intellectual, diplomat and civil rights pioneer of the 1920s, but thanks to the Recovering U.S. Hispanic Literary Heritage Project his archive is now preserved.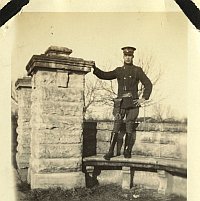 "Alonso Perales is important to our historical memory because he was one of the leaders of a Mexican-American civil rights movement that was little known until now," said Carolina Villaroel of the Heritage project. "It's important to reinstate his figure within the history of civil right as an example for future generations."
The Heritage Project aims to locate, identify, preserve and make accessible the literary contributions of U.S. Hispanics from colonial times through 1960. To date, scores of literary pieces, including essays, autobiographies, diaries and letters have become accessible to scholars, students and the world.
Perales hailed from Texas and obtain a law degree in 1926. For the rest of his life, his mission was to change the perception of Latinos, and to empower and encourage Latinos to participate in their government. His trailblazing efforts led him to co-found the organization LULAC.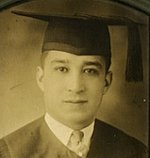 "He was active in asking representatives to include Latinos in their agendas," Villaroel said. "He demanded that Latinos be incorporated in political and social levels and asked the Latino community to participate."
The archive spans from 1898 to 1991. The Perales archive contains personal, political, civil rights correspondence, articles and photographs. His passion led to political appointments, ambassadorships and his seminal work "In Defense of My People."
The archive's documents on LULAC aren't available anywhere else. The archive is now available to scholars, students and anyone else at the UH Special Collection Library. It also will be the subject of an upcoming symposium at the University of Houston.
The Alonso S. Perales Archive is part of what's happening at the University of Houston. I'm Marisa Ramirez.
Telling the stories of the University of Houston, this UH Moment is brought to you by KUHF, listener supported radio from the University of Houston.
This content is in service of our education mission and is sponsored by the University of Houston. It is not a product of our news team.