Before Robert Houston became the professor he is, the pioneer in the field of teacher education, he contemplated another area of work.
"I wanted to be a teacher when I was in college, but I wanted to be a shop teacher. I wanted to teach woodwork," he said.
The year was 1949. After a phone interview with an Albuquerque, New Mexico school, he drove with his parents to his new job only to realize he was over his head.
"I thought it was a high school position, but it was an elementary school position," he remembered. "I went to introduce myself to the principal and I said 'hello, I'm Bob Houston,' and she said, 'hello, coach!'"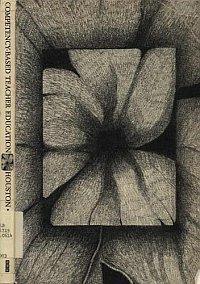 Knowing not a thing about football, he studied, taught himself two plays and led the team to many city championships.
But Professor Houston's legacy isn't football. His 1972 book Competency Based Teacher Education changed the game and ushered in a new era for teacher education.
"You identify the competencies—and we had 19 competencies—and a person graduated when they could demonstrate those 19 competencies," he said. "It wasn't just when you had completed two years; it was when you mastered those competencies."
His book was lauded and its model adopted by more than 400 universities across the country, and is the basis of many state standards still.
"We need to begin to look at what the proficiencies are that define the really educated person. That's where we need to be going."
Houston has served in leadership roles with the college and professional organizations, is a sought after consultant and has evaluated countless programs. Houston recently was awarded a lifetime achievement award from the Texas Association of Teacher Educators.
"I still learn something new just about everyday. It's such an eye opener, privilege."
Robert Houston is part of what's happening at the University of Houston. I'm Marisa Ramirez.
Telling the stories of the University of Houston, this UH Moment is brought to you by KUHF, listener supported radio from the University of Houston.
This content is in service of our education mission and is sponsored by the University of Houston. It is not a product of our news team.