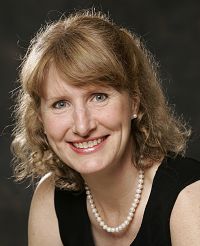 UH Professor Elizabeth Gregory
"We are in a changing culture and we have to have information about what our past roles have been and how we can most effectively create the new society that's emerging."
The words come from Professor Elizabeth Gregory who has directed the University of Houston Women's Studies program for 15 years. It is a program that develops an understanding of the new society through classes, but also through the active reclaiming of history.
The Women's Archives and Research Center, through the Friends of Women's Studies, collects the papers of Houston women's organizations and individuals who have made Houston history. Gregory says when one looks at the future, it's important to know that there was a history, and that history was of value and contributed to society.
"One of our earliest collections was the Houston Area Women's Center papers and, in association with that, Nikki Van Hightower papers because she was the founder," Gregory said. "The archives contain the papers of the River Oaks Blossom Club, Church Women United, and, going back the Minnie Fisher Cunningham papers—she was a Texas suffragist—and the Mary Ewing papers, another Houston suffragist."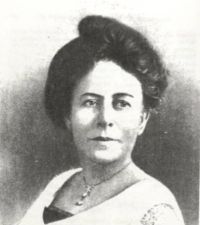 Houston Suffragist Mary Ewing
Compiled in the Special Collections of the UH M.D. Anderson Library, the collection also includes the papers of other breakfast clubs and of Houston's only two women mayors—Kathy Whitmire and Annise Parker. Gregory says women's clubs and organizations are important, historically, because they represented a venue where women could have an impact.
"Women's realm was understood to be the private sphere they weren't supposed to be involved in the public world but women's organizations were on the line because it was a private involvement with public effect," she said.
Information about the program and the Women's Archives and Research Center is available online at www.friendsofwomen.org
The Women's Studies Program is part of what's happening at the University of Houston. I'm Marisa Ramirez.
Telling the stories of the University of Houston, this UH Moment is brought to you by KUHF, listener supported radio from the University of Houston.
This content is in service of our education mission and is sponsored by the University of Houston. It is not a product of our news team.