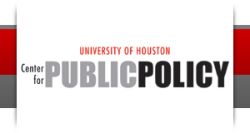 The New Year will bring new adventures for a group of political science students who have spent the holidays packing their bags. The eight students will be traveling to Washington D. C. for a semester long internship in a congressional office. They're part of the University of Houston
Mickey Leland
Congressional Internship program
housed in the
UH Center for Public Policy
.
"I am so excited. There are so many things I'm looking forward to doing," said Janea Ladet, a UH student who sees public service in her future. "I can't wait to attend some of the briefings that there will be with various staff, see many of the local sites that D.C. has, like the beautiful Capitol, the Hill, and just to be there!"
Named for the late congressman, students get a firsthand look at the inner workings of the political process. Their responsibilities include legislative research, project planning and attending events and meetings, as well as routine office duties. In addition, they attend a weekly seminar led by an on-site instructor. Students from UH, UH-Downtown and Texas Southern University participate.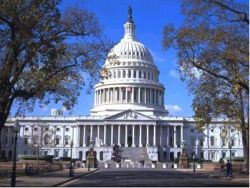 The program has produced nearly three decades of political, community and business leaders. Like Harris County Judge Al Bennett, who graduated from UH in 1988 and interned in the congressional office of Gary Ackerman. Bennett says he has fond memories of his days as an intern.
"I had the privilege of seeing the president come on the hill for some debate. It was really eye opening to see the nation's government at work in that fashion," he said. "I was fortunate enough that when I participated in the program Congressman Leland was still with us. To know that this program is still going on in his name is very special to me."
Leland was killed in a plane crash during a humanitarian visit to Ethiopia in August 1989.
The Mickey Leland Congressional Internship program is part of what's happening at the University of Houston. I'm Marisa Ramirez.
Telling the stories of the University of Houston, this UH Moment is brought to you by KUHF, listener supported radio from the University of Houston.
This content is in service of our education mission and is sponsored by the University of Houston. It is not a product of our news team.