Substance use and abuse is a major health and social problem in the country, as seen in our criminal justice system and in the increasing rates of infectious diseases related to drug use. Still, there is little research and fewer researchers to examine the issue in the Latino population.

"Without really understanding what drugs are being used out in the community among these populations then we really can't target prevention or intervention programs and make those intervention programs more specific," said Avelardo Valdez, professor and director of the University of Houston Center for Drug and Social Policy Research (CDSPR).
The CDSPR develops and disseminates new knowledge on drug abuse and related social problems from a multidisciplinary perspective. Faculty from a wide range of disciplines collaborate on intellectual and scientific research studies focused on understanding the social and health consequences of drug use and the development of public policies that address the problem of drug abuse.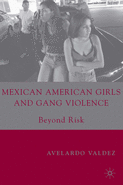 The National Institute on Drug Abuse granted the center $1.5 million over five years for the Interdisciplinary Research Training Institute, an educational program with three goals: to provide opportunities to enhance the skills for conducting interdisciplinary Latino drug research, to offer guidance to new researchers and to provide a structure for networking.
"Together we're going to indentify mentors, experts in their area who will work to develop them professionally, specifically, to work with them on publication and to track their progress," Valdez said. "That will be a two-year mentorship and at the end they should be ready to enter their research careers."
Five cohorts will participate over the life of the grant. The first group will meet next summer.
The Interdisciplinary Research Training Institute is part of what's happening at the University of Houston. I'm Marisa Ramirez.
Telling the stories of the University of Houston, this UH Moment is brought to you by KUHF, listener supported radio from the University of Houston.
This content is in service of our education mission and is sponsored by the University of Houston. It is not a product of our news team.