There has been much discussion recently about the rate of warming in the Antarctic Peninsula. But without proper historical context, it's difficult to pinpoint the relationship between the melting ice and the world's climate. That context is what researchers like UH Geology Assistant Research Professor Julia Smith Wellner try to provide.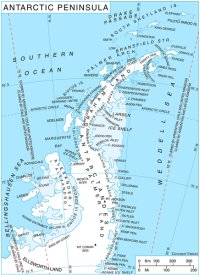 With funding from the National Science Foundation's Office of Polar Programs, Wellner has made multiple trips to the Antarctic Peninsula, taking core samples and studying the sediment left behind by the ice.
"Knowing the history over the last few thousand years allows us to understand the details of how ice has responded to climate in the past," said Julia Smith Wellner, assistant research professor for the department of earth and atmospheric sciences.
Preliminary indications appear to show a change in the previous pattern of glacial retreat.
"We see that glaciers on the Antarctic Peninsula are retreating today almost uniformly, and when we look at the past record over the last thousands of years, it appears that most of the glaciers were retreating independently of each other," she added.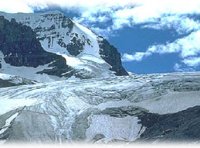 But more work is needed. Wellner is working in conjunction with researchers from other universities to create a clearer picture of past glacial retreat patterns.
"The research that we do is important because we don't know much about the Antarctic ice sheet yet," Wellner said.
Julia Smith Wellner is part of what is happening at the University of Houston.
Telling the stories of the University of Houston, this UH Moment is brought to you by KUHF, listener supported radio from the University of Houston.
This content is in service of our education mission and is sponsored by the University of Houston. It is not a product of our news team.