Emily Scott Evans Endowed Professor and head of the University of Houston Libraries' Special Collections, Pat Bozeman mans the sacred space on the 2nd floor of the M.D. Anderson library, revered for its medieval manuscripts, its historical letters and photos and its collections documenting Houston's and Texas' past. It is not off limits. She wants people to bring their research needs to special collections for a value-added experience. She says folding such treasures into research or class work adds a dimension of learning not attainable through text books or internet searches.
"When you can pull out an original manuscript or letter, you can smell and feel the paper and really physically connect on a number of levels," she said. "It becomes a three-dimensional experience."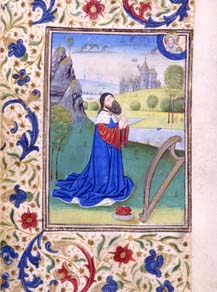 Bozeman, who also has worked in the rare books and manuscript trade, understands the hesitation students and others may have when faced with an original letter from George Washington or a 13th century medieval manuscript. The "wow" factor can make us almost afraid to touch or explore. But, she says, that kind of exploration sparks a passion to find out more.
"In addition, a library's special collections are what often distinguish university libraries from one another," Bozeman said. "You might be swayed to attend this university if you know how your research will be aided by our special collections."
The UH Libraries' Special Collections also includes other collections unique to Houston's history, such as the papers of Texas oil and lumberman John Kirby, the Foley brothers department store archive, the Nina Vance Alley Theatre collection, the papers of newspaper columnist Leon Hale, or the papers of author Larry McMurtry—all tangible links to people and events that shaped the past and are available to anyone with research needs.
"Whether it's the freshman student, or the seasoned researcher, your reason to have that collection is to present them with something that will make them look in an entirely different way at whatever they're working on," Bozeman said. "People who are in special collections have a passionate drive to do that."
The UH Special Collections are part of what's happening at the University of Houston.
Telling the stories of the University of Houston, this UH Moment is brought to you by KUHF, listener supported radio from the University of Houston.
This content is in service of our education mission and is sponsored by the University of Houston. It is not a product of our news team.