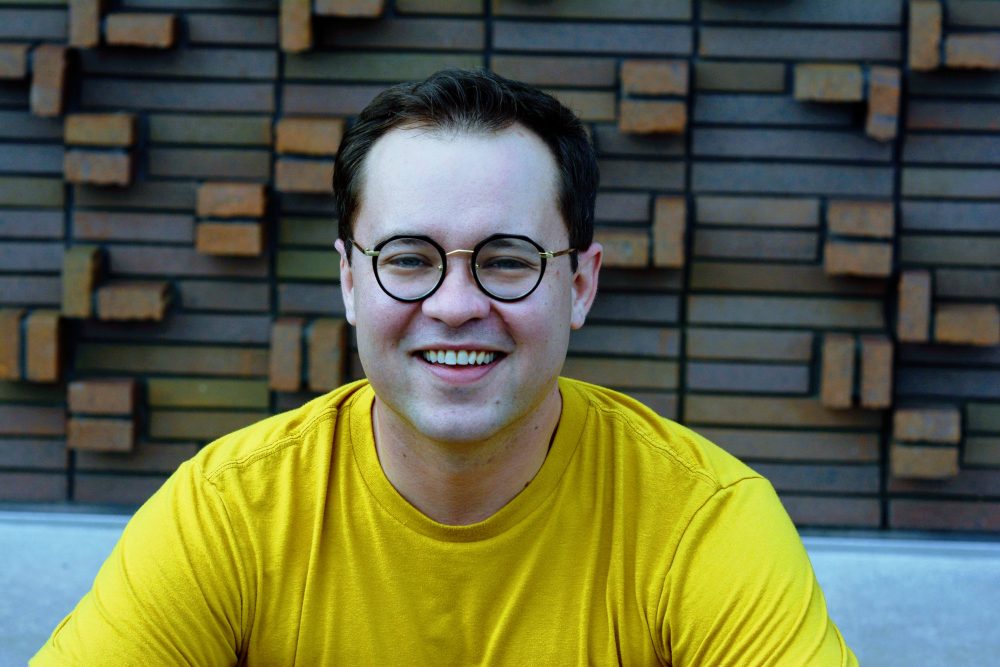 The Voices and Verses poetry series features profiles and poems of Houston poets in celebration of National Poetry Month.
In this sound portrait, we meet poet Justin Jannise.
He describes growing up in the Houston area, the first poem he ever wrote, and how poets have prepared us for the pandemic. He reads his poem, "Leather Jacket."
Jannise's debut collection, How to Be Better by Being Worse, was published this month and won the A. Poulin, Jr. Poetry Prize. He has worked as a freelance pop culture writer in New York City and is a graduate of the Iowa Writers' Workshop. A recipient of the Inprint Verlaine Prize in Poetry and a former Editor-in-Chief of Gulf Coast, he is pursuing his Ph.D. in the University of Houston's Creative Writing Program. He teaches for Inprint, Grackle & Grackle, Writespace and Writers in the Schools.
Leather Jacket
Copper-brown and sueded,
with a fleece lining and Western collar,
It's so heavy, my mother says,
picking it up at the shoulders
and giving it a weak shake
that releases a speck of lint.
Heavy is her word for expensive,
and she seems proud and comforted
that I walk around feeling warm and important.
How much? My father speaks up
—my father, who, every winter of his life
has worked outside in a Carhartt knockoff.
He examines the label,
hand-sewn in golden thread,
and the sturdy buttons,
of which only one is missing.
He wants to hear me admit how I overpaid,
—the folly of it.
So I tell them the story.
Vintage thrift store, mid-July.
I take two jackets to the dressing room,
similar in style
but one is clearly made of heavier substance,
and noticing a $30 difference,
I switch the price tags.
The girl at the counter actually says, What a steal.
Now, if you're expecting my parents
to groan with disapproval,
or to make some appeal
to the eighth commandment,
then I should tell you that all their lives
they've been robbed.
This poem is reprinted with permission of the author.
Music used: Plus tôt, Prélude and Ellipse by Alexandra Stréliski from Inscape; Kinderszenen (excerpt) by Robert Schumann from Vladimir Horowitz: Schumann
To learn more about this series, go here.