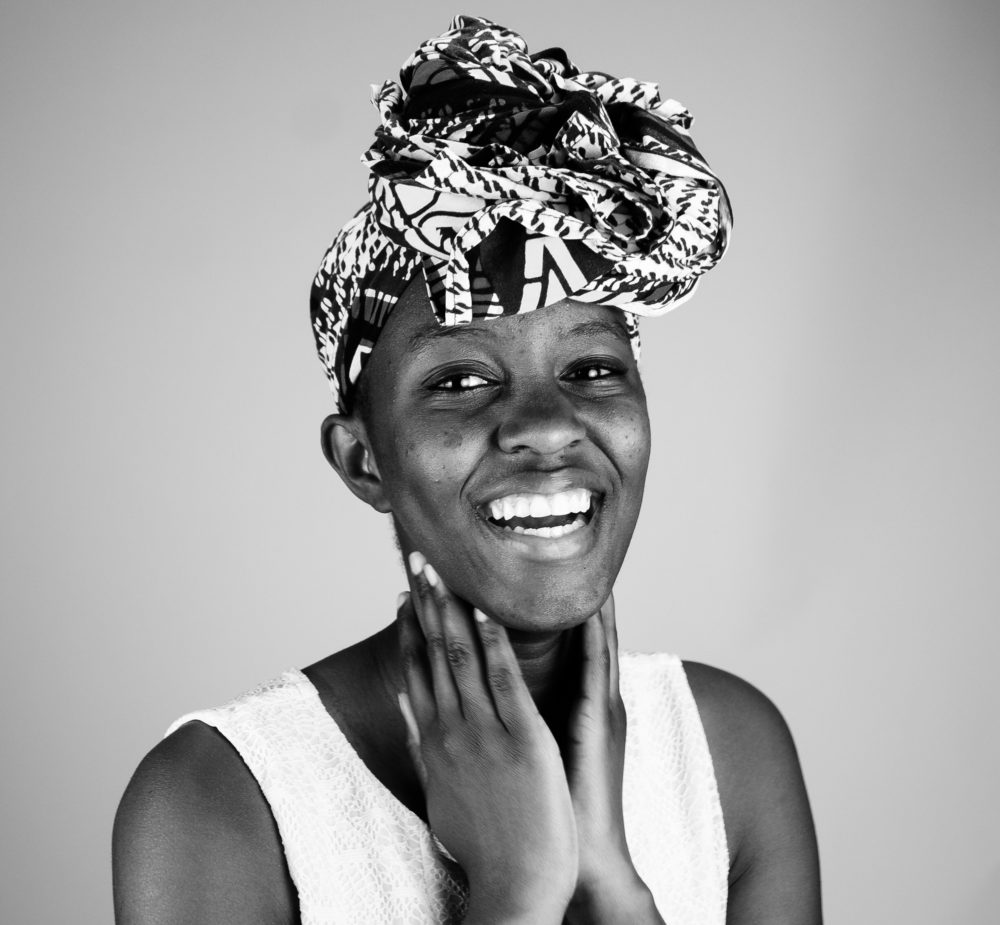 In this sound portrait, we meet poet Loyce Gayo. She shares the story of how she fell in love with poetry, how she is inspired by her artistic parents and the way poetry can touch the spirit and create change. She reads her poem, "Shopping While Black."
Loyce Gayo is a Tanzanian-born creative, activist and teaching artist. Her work is influenced by her experience in the African Diaspora and celebrates the journey of a people dispersed. Gayo was the slam champion of the UT Spitshine poetry slam team, which won the 2014 College Unions Poetry Slam Invitational (CUPSI). Her poems have been featured by Button Poetry, Write About Now, Badilisha Poetry, Fields Magazine and PBS. She teaches for Writers in the Schools and founded Paza Sauti, a creative writing and performance initiative for East African youths.
Shopping While Black
if HEB is sanctuary,
then those low low low prices are scripture.
amen.
today,
I have a coupon in one hand,
& a praise in another
& all my black girl magic
is making ceremony out of this.
amen.
a white woman,
with a bedazzled cross around her a neck
spoke with all the deep antebellum south
& enough evangelical grit
to reach across isles
cut the thick of fellowship
& interrupt my holy.
her words as certain as Solomon's proverbs
able to tear a heart of flesh into two
in the name of a living God.
she fixed her breath to say to me:
I thought you were doing gang signs.
& I guess it's funny.
when white tongues paint my skin savage
& remind me the God in my limbs
was not birthed to celebrate bargains
let alone conduct the heavens
the only thing I can think of is – shopping metaphors.
Like this life is too taxing
Or a mother cleans up her daughter's spilled body on aisle nine
Or maybe in the next life, I will become the finest topsoil and blossom into produce
Or I see ghosts in the warehouse
Or can one order caskets online?
Or funerals are indeed expensive.
This poem is reprinted with permission of the author.
Music used: River Out Back (excerpt) and Amazing Grace (excerpt) by Mark O'Connor from Midnight on the Water, Brandenburg Concerto No. 3 (excerpt) by J.S. Bach from Texas Guitar Quartet: Red and Legions Forest (excerpt) by Zoë Keating from Into the Trees
To learn more about this series, go here.