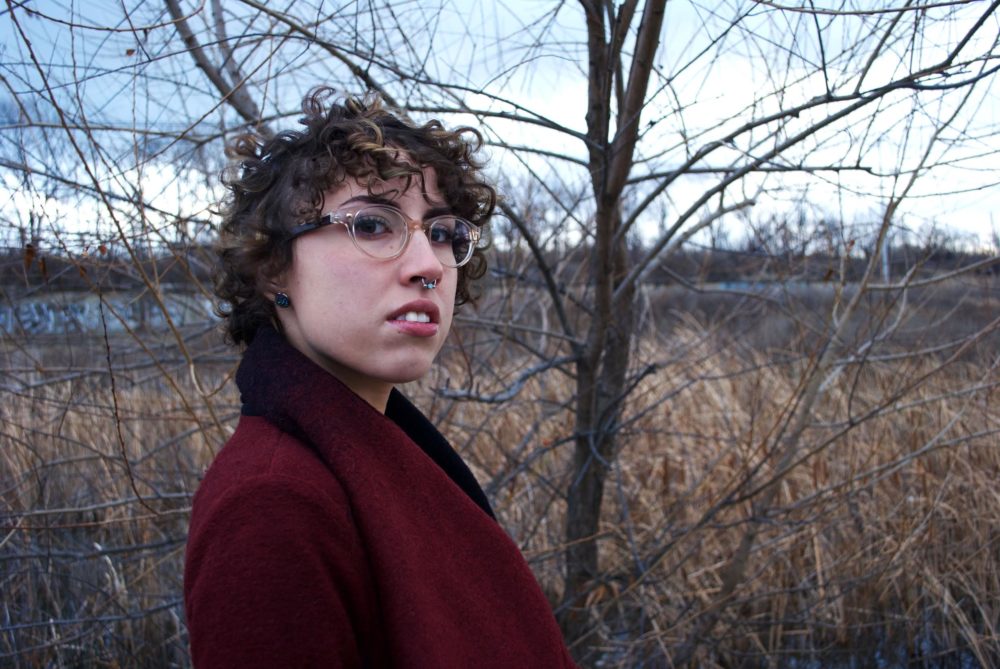 In this sound portrait, we meet poet Paige Quiñones. She tell us how poetry changed her life in college, her interest in exploring the ends of relationships and her favorite place to write. She reads her poem, "Still Life with Wadded Paper Towels."
Paige Quiñones is currently a PhD student in poetry at the University of Houston, where she is the Managing Editor of Gulf Coast: A Journal of Literature and Fine Arts. Previously a fellow with the Center for Mexican American Studies at UH, she received her MFA in poetry from Ohio State University. Her work has been nominated twice for Pushcart Prizes and has appeared or is forthcoming in Copper Nickel, Crazyhorse, Hayden's Ferry Review, Poetry Northwest, Quarterly West and elsewhere. She is the recipient of a 2019 Inprint Donald Barthelme Prize.
Still Life with Wadded Paper Towels
I wonder whether familiarity will take over.
Here, we are children
who marvel at a swirl of hair in sunlight
or the sparrow's cry for coitus.
And though I've touched a body not mine,
I'm surprised by your heat, how
I can perceive this desire so easily—
we are betrayed at our most animal.
Here, nothing is not lovely. The slatted light.
The accidental blood on my thighs,
whatever I use to clean them.
We have been painted in hard lines
and I want to blur you out—a man
is most interesting where he doesn't belong.
So you play at negation, as though we need
that bruise made new again.
Someday I will hate you.
This is your way of saying: I owe you nothing.
This poem is reprinted with permission of the author.
Music used: Burnout Fugue (excerpt), Le Sablier (excerpt) and Le Vieillard (excerpt) by Alexandra Stréliski from Inscape and Pianoscope
To learn more about this series, go here.