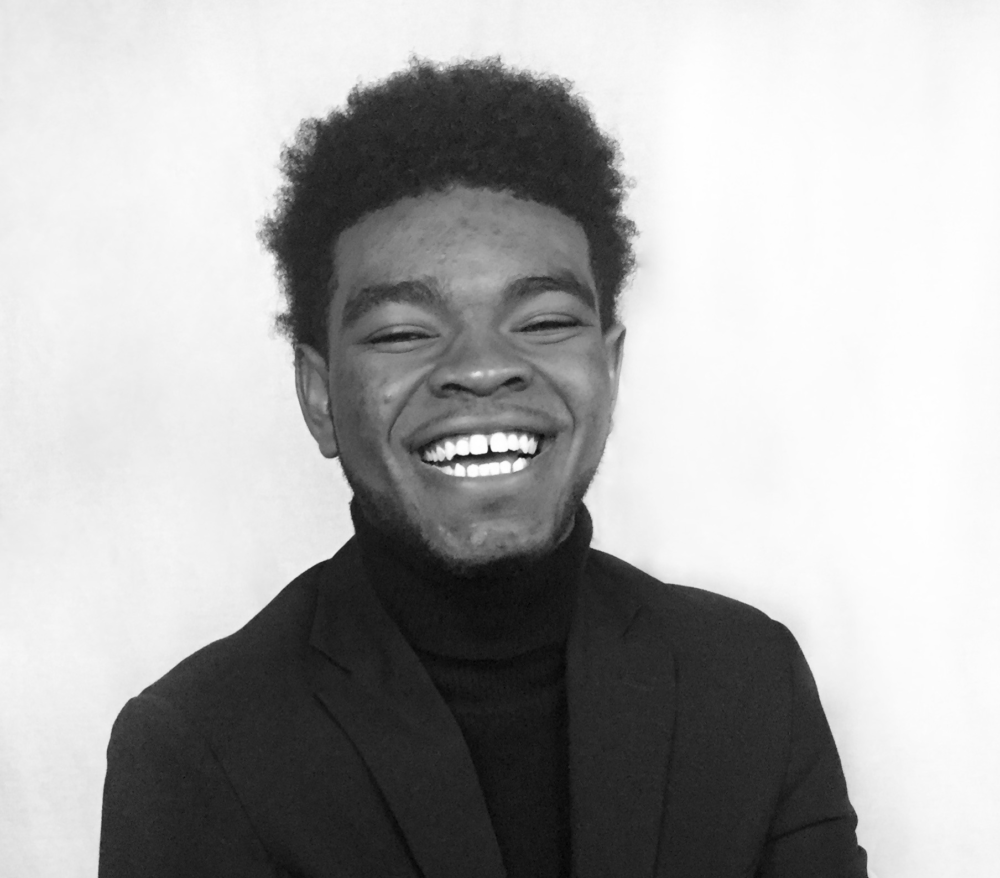 In this sound portrait, we meet poet Jordan Simpson. He describes how his poems begin with purpose and truth, how his struggles inspire him and the connection between poetry and pharmacy. He reads his poem, "Self Care."
Jordan Simpson is an award-winning slam poet, musician, activist and TEDx presenter. His writings have appeared in HuffPost and the Houston Chronicle. The 23-year-old is a doctoral candidate in pharmacy at Texas Southern University. His debut poetry collection, ON FIRE, is a journey of discovery that sheds light on mental health, immigration, self-acceptance and more, published by 310 Brown Street in May 2018.
Self Care
The body's clotting process
Is where healing begins
Your blood hardens at the injury site
To prevent any more loss
A scab is formed to prevent infection
While your skin mends itself
The time it takes your blood to clot may take seconds
But for your skin to repair is undetermined
When I think of self care
I think of how innate healing is
How my body decides when there has been enough loss to act
How the maintenance of me
Is a belief in autonomy
I think of how cliché 'self care' sounds
Of how uncomfortable it feels
Like bleeding gums after your first floss in awhile
I haven't taken care of myself properly
Because I have a hard time finding the difference
Between the painful process it takes to overcome my past
And my past itself
I've been getting in the way of my own healing by picking scabs
After failed relationships
The suicide attempts
After losing my eyesight to an autoimmune disease
After depression
And I wonder why my body is still full of reminders
I'm a body of scars that wants to believe in healing
I'm learning self care is an act of giving yourself permission
A covenant between me and my wounds
Yes, I am hurt, but no, not always
Yes, I will be ok
But no, I don't always see the hard truths
Like having an autoimmune disease means
I am the most damaging to myself
That my immunosuppressive therapies remind me
That my vulnerability isn't always a curse
These times
Growth is more of an irritation
Because shaving hasn't been a daily routine
Until now
When happiness feels more like hot water
On an open cut in the shower
When depression is a cold night
I'm learning I can't let this fallacy of isolation make me forget
That I have a lover with a warm smile for those days
And it's hard
Being strong with bruises
When you can't be any more open than you already are
And there's nothing anyone can do
But watch your body quiver under the slightest of pressure
So you let the time pass
And pray your body works its magic
But self care is not magic
It's a lesson in faith backed by hard science
That I believe in a God that believes in me
Enough to be surrounded with friends as a reminder
To sleep
To cry
To pray
To drink water
To allow myself to be loved
And look
I've never brushed my teeth enough
To make hope feel so fresh in my mouth
But I am here
Still a gap-toothed unwarranted smile
Still an infectious laugh amidst the disease
Still a joy
Still blessed and bleeding atop a mountain of bandages
Knowing I'm ok until I'm not
Until I am
This poem is reprinted with permission of the author.
Music used: Don't Worry (excerpt) and Optimist Live (excerpt) by Zoë Keating from Into the Trees and Ashes (excerpt) by Hilary Hahn & Hauschka from Silfra
To learn more about this series, go here.