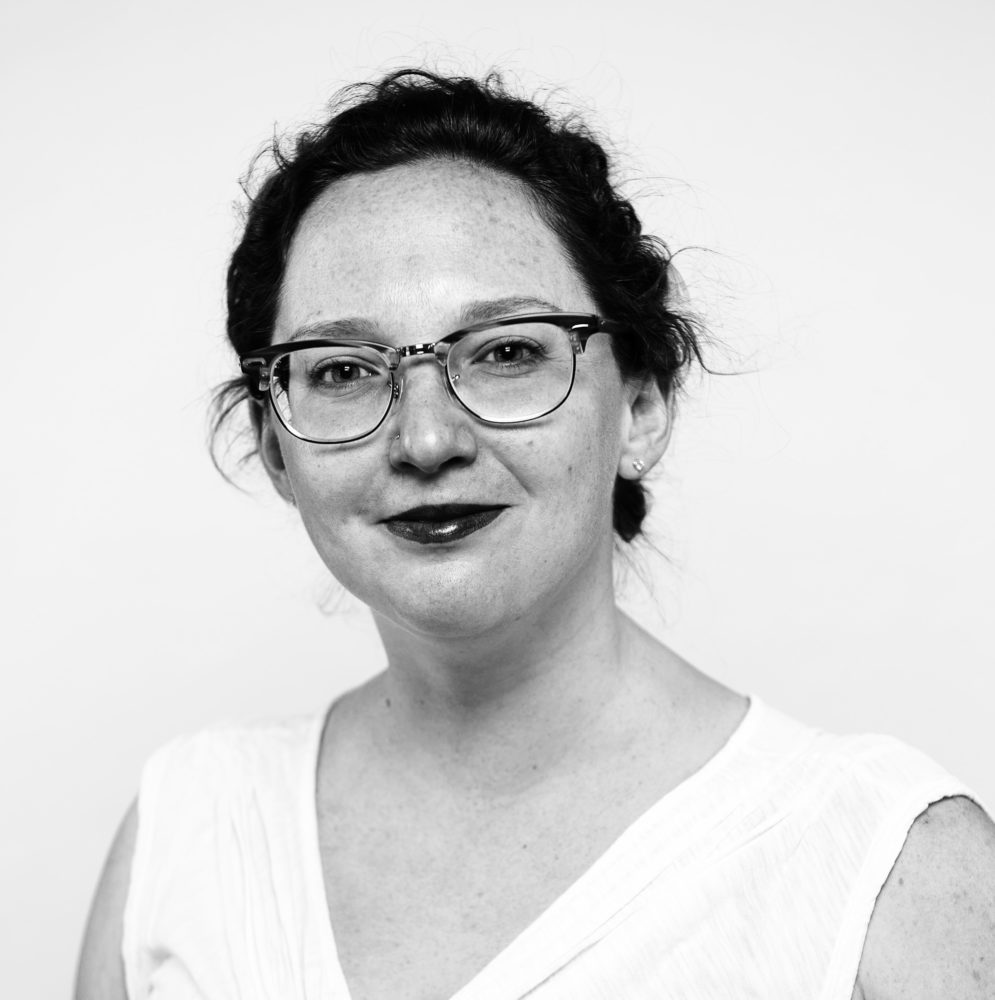 In this sound portrait, we meet poet Erika Jo Brown. She describes her love of poetry and language, her writing process and what life is like with another poet. She reads her poem, "Anecdote of the Puddle."
Erika Jo Brown is the author of the poetry collection, I'm Your Huckleberry (Brooklyn Arts Press), and co-editor of Beatrice Hastings: On the Life and Work of a Lost Modern Master (Pleiades Press). She teaches creative writing at Kinder High School for the Performing and Visual Arts, as well as MD Anderson Children's Cancer Hospital and the Menil Collection through Writers in the Schools. A graduate of Cornell University and the Iowa Writers' Workshop, Brown earned her doctorate this month from the University of Houston Creative Writing Program.
Anecdote of the Puddle
Lo, I was baptized by the blossoms
of a lilac bush. That's what it felt like
it felt like. I can't tell the invisible yous
how much I love flowers, glazed by rain.
With his eyes, my shih tzu says to me
—what is your deal
with symbolic actions in real landscapes?
Who wants to get slapped by a few pallid
petals? He was just being cranky.
He had spent all morning cowering
in a utility closet from the thunder gods.
It's a crock, I suggest to him,
about the thunder gods, and try
to explain accuweather.
He looks at me again with
my favorite eyes, on account of all
the projections I've flung and collected
over the years—sacrifice, fealty, devotion—
those buggy inbred eyes.
And wordlessly, we decide
to go through the puddle together,
eschewing drier earth
on higher ground.
This poem is reprinted with permission of the author.
Music used: Cello Suite No. 1 (excerpts) by J.S. Bach from Dariusz Skoraczewski: Bach Cello Suites and Over the Rainbow (excerpt) by Harold Arlen/arr. Greg Anderson from The Five Browns in Hollywood
To learn more about this series, go here.