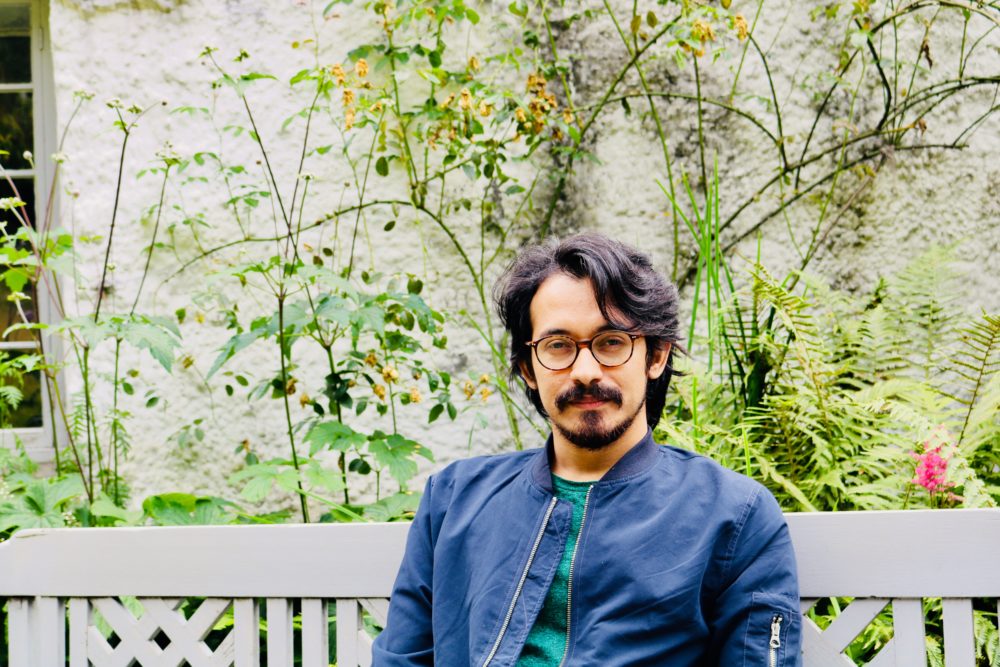 In this sound portrait, we meet poet Rohan Chhetri. He tells us what he finds miraculous about poetry, why he writes it and how he unwinds after a long day. He reads his poem, "National Grief."
Rohan Chhetri is a Nepali-Indian poet. He is the author of Slow Startle (Emerging Poets Prize 2015) and a chapbook of poems, Jurassic Desire (Per Diem Poetry Prize 2017). His second book of poems is forthcoming from Tupelo Press in 2021 (Kundiman Poetry Prize 2018). His poems have appeared in Prelude, Wildness, Rattle, Vinyl, EVENT and Literary Hub, and they have been recently translated into French for Europe Revue. He was a 2016 Norman Mailer Fellow.
National Grief
After L. Cohen
Too many of ours were taken, & we grew
heavier not with grief but numbers, as if we'd
suddenly become aware of the air we stood in.
As if we'd only walked lightly in a dream before.
But we heard on the news a man had trekked seven
hours across the war-torn border into Aleppo
to smuggle toys for the children, so they could play
inside a bomb shelter. Someone heard the mad
sultan's ghost weeping near the old mausoleum in Delhi,
the day an old man died in a stampede outside a bank.
In a lab in Berlin, scientists tickled rats till they giggled
to their little deaths. One morning in early November,
a stunned silence sealed the air of fall, as if
some brute had risen to power. Nervous laughter
broke in corridors, & all day yellow leaves emptied
aspens in a feverish spell. A man drew a knife
inside a city bus, & the thick snow curtained
the world outside in a vast white of indifference.
The quiet that followed, just as the one that settles
after the barbarians come down. History, that slow
child, kept working on an infinite homework.
This poem was first published in Literary Hub and is reprinted with permission of the author.
Music used: Qi: Garden (excerpt) by Evan Ziporyn from Brooklyn Rider: Spontaneous Symbols, Seinfeld Theme (excerpt) by Jonathan Wolff, Junk (excerpt) by Paul McCartney from Working Classical and Icefloe (excerpt) by Zoë Keating from Snowmelt
To learn more about this series, go here.