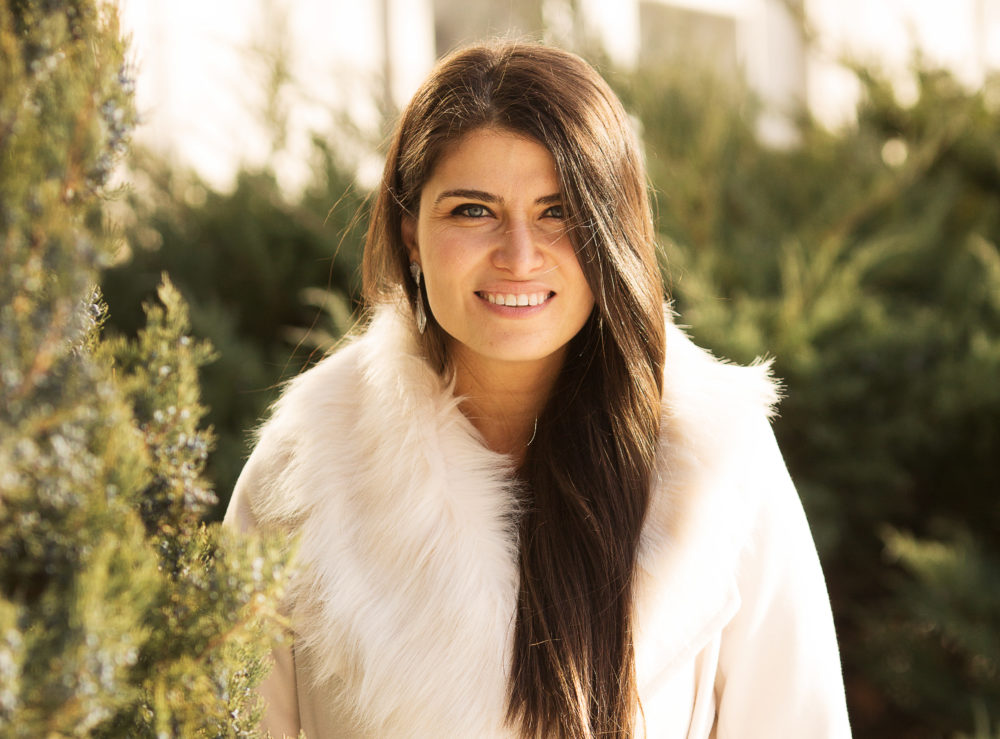 In this sound portrait, we meet poet Luisa Muradyan. She talks about the moment she realized she wanted to be a poet, finding her voice and her love of humor. She reads her poem, "Schwarzenegger in Prayer."
Originally from the Ukraine, Luisa Muradyan is currently a Ph.D. candidate in poetry at the University of Houston. She has served as Editor-in-Chief of Gulf Coast: A Journal of Literature and Fine Arts, and her honors include the 2017 Prairie Schooner Book Prize and the Inprint 2016 Donald Barthelme Prize in Poetry. Her poems have appeared in Poetry International, Los Angeles Review, West Branch, Blackbird and Ninth Letter, among others. Her debut collection, American Radiance, was published by the University of Nebraska Press in 2018.
Schwarzenegger in Prayer
There's a scene in Predator
where Arnold Schwarzenegger slaps the hand
of Carl Weathers and the camera focuses
for a moment
on the flex of their palms
and I think this is how prayer works.
Two tulips brush against each other in the rain
And when I watch action movies I believe
there is a reason Bruce Willis
can jump out of a helicopter
and propel into a circus tent, that perhaps
Yippee-ki-yay is really
another way to say Baruch ata Adonai
that perhaps the choppa is a temple,
and when he says Get to da choppa
this is the call to return or just a call
to stand in the garden and marvel at the beauty
of wet flowers.
This poem is reprinted with permission of the author.
Music used: Lullaby For My Favorite Insomniac (excerpt) by Kenji Bunch from Ahn Trio: Lullaby For My Favorite Insomniac, Tralala (excerpt) by Christina Courtin from Brooklyn Rider: The Brooklyn Rider Almanac and Die Hard Soundtrack (excerpt) by Michael Kamen
To learn more about this series, go here.