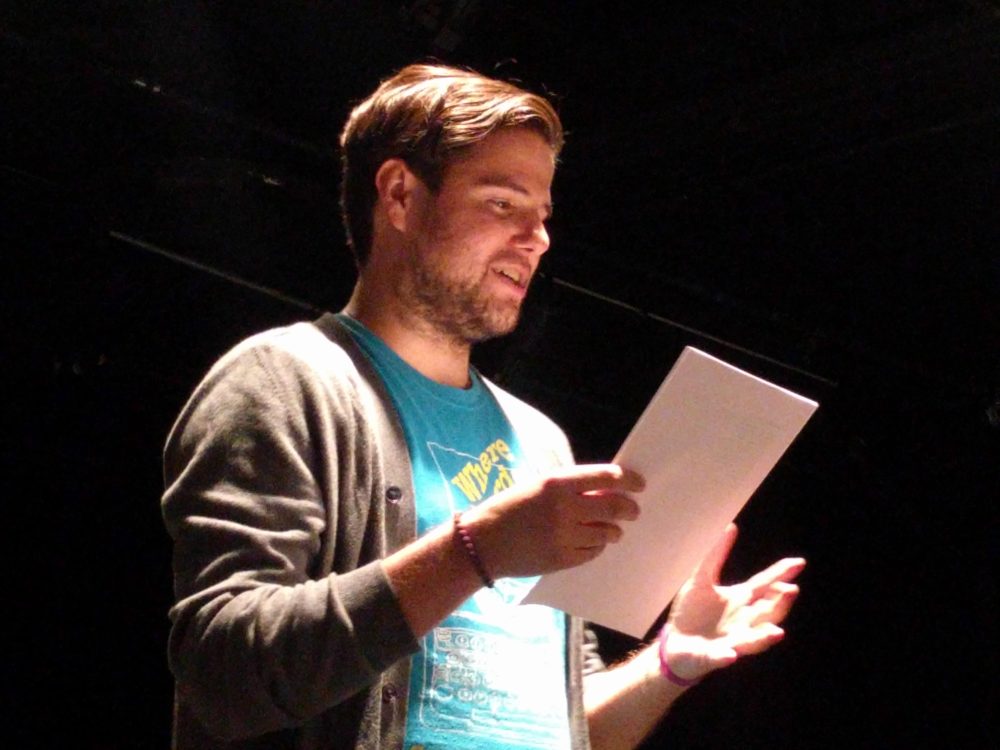 In this sound portrait, we meet poet Matty Layne Glasgow, who talks about the personal experiences that brought him closer to poetry and how poetry can bring hope. He also shares what he likes to do besides writing, and reads his poem, "Hippocampus, or If I were a boy."
Matty Layne Glasgow is the author of the poetry collection, deciduous qween, selected by Richard Blanco as the winner of the Benjamin Saltman Award and forthcoming from Red Hen Press in June 2019. His recent poems appear in — or are set to appear in — the Missouri Review, Crazyhorse, Denver Quarterly, Poetry Daily, The Collagist, BOAAT, Puerto del Sol and Nimrod. He received his MFA in Creative Writing & Environment from Iowa State University and currently lives in Houston, where he teaches with Writers in the Schools.
Hippocampus,
or If I were a boy
I'd be a seahorse, waiting for an underwater filly
to court me in the salted shade of coral & ocean
jade. Let us begin with a dance: our tails entwined,
ripples of pre-dawn light, how we hold one another
without hands. I'd care for her eggs, receive them
by the thousand in my pouch, & carry them there
for weeks, until the final contraction releases our fry
into an amniotic fluid of green plankton where
they'd swim poorly, but freely. If I were a seahorse,
I wouldn't watch them as I leave to find another
filly, hold her eggs too. But I'm not the kind of boy
who leaves. This body is a pouch that longs to love
a thousand lives, to push them into this reckless sea
& hold them all together, even after they have gone.
This poem is reprinted with permission of the author.
Music used: Gnossienne No. 5 (excerpt) by Erik Satie from Jean-Yves Thibaudet: Satie, The Complete Solo Piano Music; La vie en rose (excerpt) by Louiguy/Édith Piaf from Antonio Pompa-Baldi: The Rascal and the Sparrow; Plus tôt (excerpt) by Alexandra Stréliski from Inscape
To learn more about this series, go here.