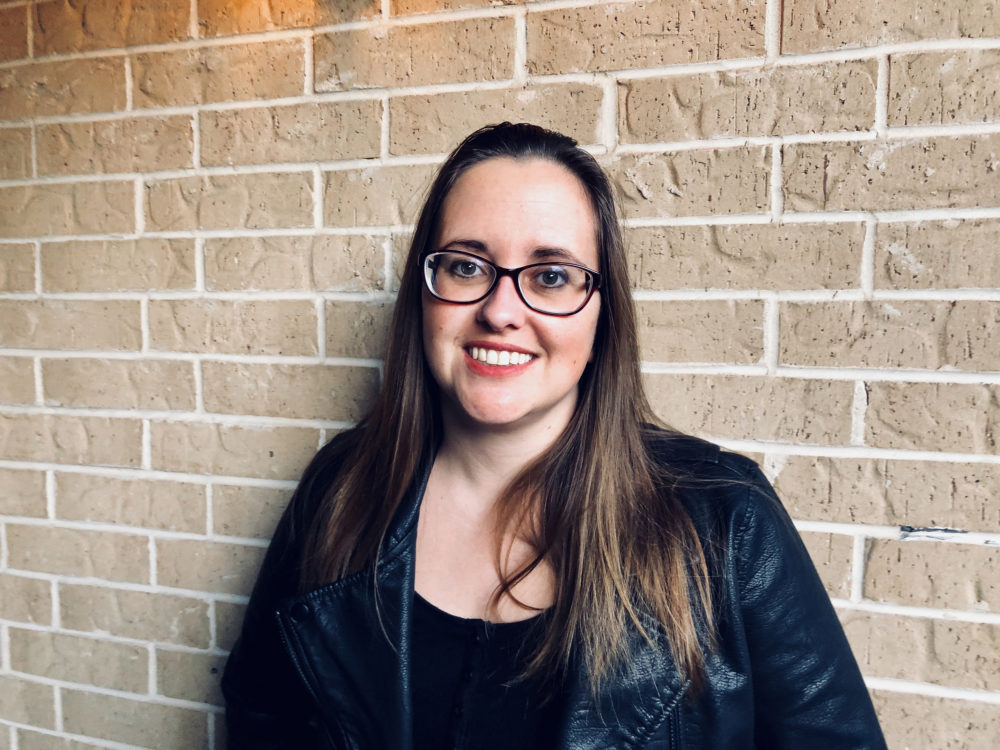 In this first installment of the 2019 edition of Voices and Verses, we meet poet Holly Lyn Walrath. In this sound portrait, she describes how she fell in love with poetry in high school, her love of the weird and her inspirations. She reads her poem, "Blue Cadillac."
Walrath holds a B.A. in English from The University of Texas and a Master's in Creative Writing from the University of Denver. Her work has appeared in Strange Horizons, Fireside Fiction, Texas Poetry Calendar, ARTHouston and elsewhere. Her debut chapbook, Glimmerglass Girl, was published by Finishing Line Press in 2018. She works as a freelance editor and lives in Houston, where she frequently collaborates with literary organizations and artists.
Blue Cadillac
Oh, the way you sat in
the drive, taking it all up.
I climbed into your cool interior, sliding
across the widest, darkest navy seats
spread beyond me, beyond my vision.
They seemed to expand and dissolve
into a bright light on the driver's side.
We drove, through endless lanes
of white picket fences, long green,
green lawns, the Texas sun staccato
in the trees, and it may be that I wore
an Easter Sunday dress, all laced in white,
and bows on my tights, or white slumping socks
above black buckle shoes shining with polish.
And in the heat of a Texas summer,
how you could swallow me up
in your blue dusty smell, that
sweet sweet tobacco tucked
into the glove compartment
beside a lady's silver lighter.
For the sun merely seemed
to enclose you, a line of gold
light above the leather dash.
But the very roundness of you, round seats
and silver knobs and panels like porthole
windows into another time, but mostly
the round, stitched-leather steering wheel
which was surely made for white driving gloves.
And somehow in this memory of you,
your massive lines like some primordial
behemoth long since dead and buried in
ice, the very blueness of you, I may have
remembered myself, another classic beauty.
This poem was published in Glimmerglass Girl and is reprinted with permission of the author.
Music used: Par la fenêtre de Théo (excerpt), The Quiet Voice (excerpt) and Ellipse (excerpt) by Alexandra Stréliski from Inscape
To learn more about this series, go here.