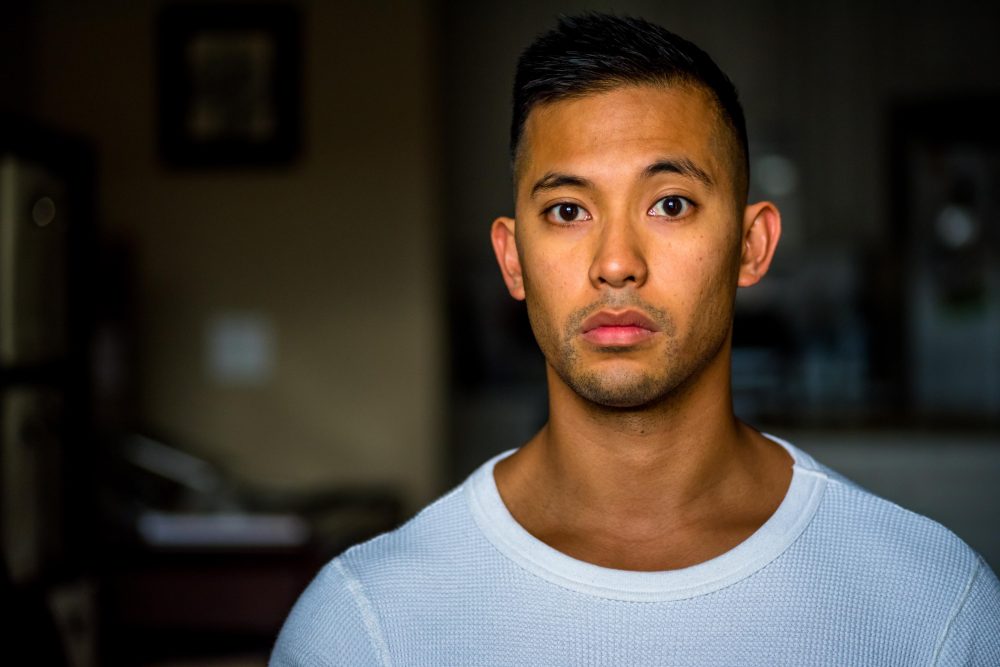 In this sound portrait, we meet poet Christopher Diaz. He shares a fond memory of having a poem published in third grade, and he talks about why poetry is important to his life. He reads his poem, "For Alan."
Christopher Diaz is a Chamorro poet, freelance photographer, and military veteran. He graduated from Texas A&M University in 2009 with a B.A. in English, then served for six years as a Public Affairs officer in the U.S. Air Force. As a writer-in-residence for Writers in the Schools, he teaches performance poetry and creative writing to students across the city. He was the Grand Slam Champion and co-coach of Write About Now's nationally-ranked 2017 slam poetry team. Recently, he earned a spot on the 2018 slam team and won the title of Grand Slam Champion again. He lives in Houston with his partner Emily and his dog Benny, and he serves the poetry community as an organizer, workshop facilitator, and video producer.
This poem is reprinted with permission of the author.
Music used: Paris (excerpt) by André Bernheim and Je sais comment (excerpt) by Julien Bouquet from Antonio Pompa-Baldi: The Rascal and the Sparrow; Lost (excerpt) by Zoë Keating from Into the Trees
To learn more about this series, go here.