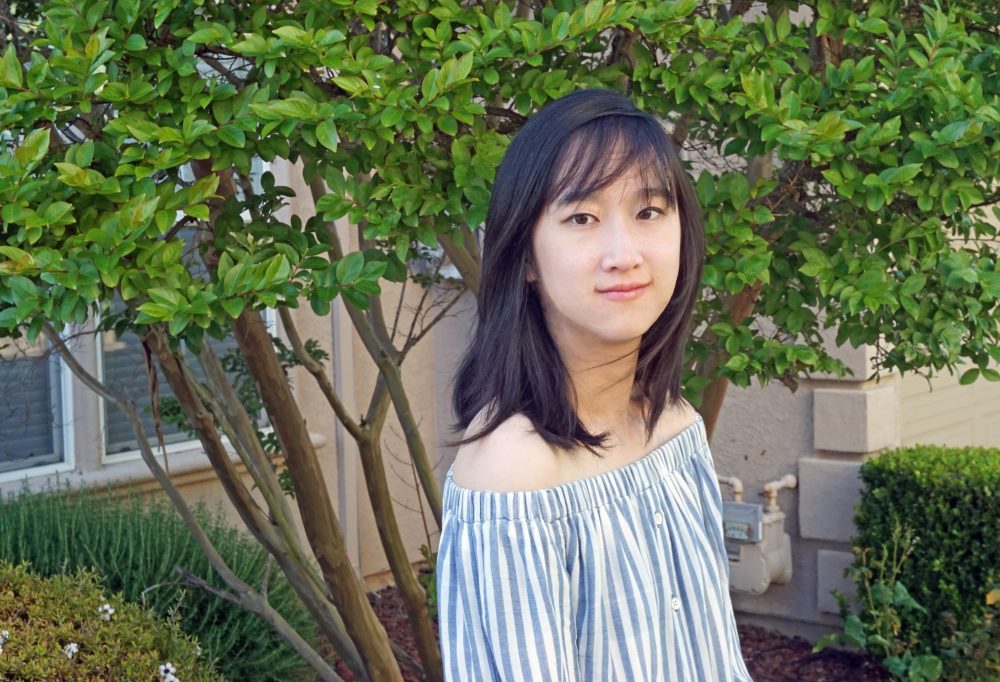 In this sound portrait, we meet poet Juliane Tran. She recites the first poem that she ever wrote, and she talks about why a poem's purpose is to interrogate. She reads "Nature morte aux grenades," an ekphrastic poem that she wrote while meditating upon an artwork of the same name by Mona Hatoum, which was on view at the Menil Collection.
Juliane Tran is a writer, tutor, entrepreneur, and aspiring polyglot. Originally from Fremont, California, she is currently an undergraduate student in creative writing at the University of Houston.
Nature morte aux grenades
Times when magma welled up from the earth to palm a white breast–
That was how color came to our dawn.
Times the body broke like ceramic,
Memories snaked behind our eyes as if through pipes.
Time laid still in a gutter.
All around us, ocean sound
Whirls our thoughts into white noise, until we land a beach
Whose white sand is finely ground: prismatic splinters of past explosions
Leading, collapsing into this apex.
A peak can turn a silent burning into foreplay.
This poem is reprinted with permission of the author.
Music used: Unrequited (excerpt) by Brad Mehldau from Quatuor Ebène: Fiction, Midwife (excerpt), Somedays (excerpt), and Spiral (excerpt) by Paul McCartney from Working Classical
To learn more about this series, go here.