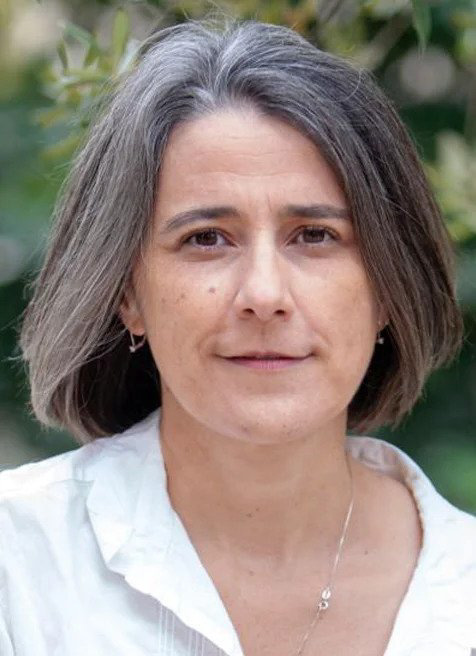 In this sound portrait, we meet poet Martha Serpas. She tells the story of how she once sold her poems to classmates in junior high, and she talks about finding inspiration in the landscape of Cajun Louisiana where she grew up. She reads her poem, "Insufficient, Ineligible Loss."
Martha Serpas has published three collections of poetry: Côte Blanche, The Dirty Side of the Storm, and The Diener. Her work has appeared in The New Yorker, The Nation, Image, and Southwest Review and has been anthologized in the Library of America's American Religious Poems and The Art of the Sonnet. Active in efforts to restore Louisiana's wetlands, she co-produced Veins in the Gulf, a documentary about coastal erosion. She teaches in the Creative Writing Program at the University of Houston and serves as a hospital trauma chaplain.
Insufficient, Ineligible Loss*
The soft earth between my ribs
is subsiding.
Nothing grows there.
The strong River carries sewage
nitrates, sadness
from thirty-one states.
Memory kills the grass.
Consciousness kills the fish.
Dramatic, isn't it?
The truth is I'm just depressed
like everyone else with insufficient loss,
loss that doesn't kill
But leaves you dissolving
with the spoil.
Something will take hold
there: a current, a ridge, but
you won't be around to see,
you with your view of yesterday.
*Insufficient—Ineligible Damage (IID): One of FEMA's designations for denied disaster-related claims
This poem was published in The Diener by Martha Serpas (LSU Press, 2015) and is reprinted with permission of the author.
Music used: Caprice No. 2 in g minor (excerpt), Improvisation #3 (excerpt), and Midnight on the Water / Bonaparte's Retreat (excerpt) by Mark O'Connor from Midnight on the Water
To learn more about this series, go here.