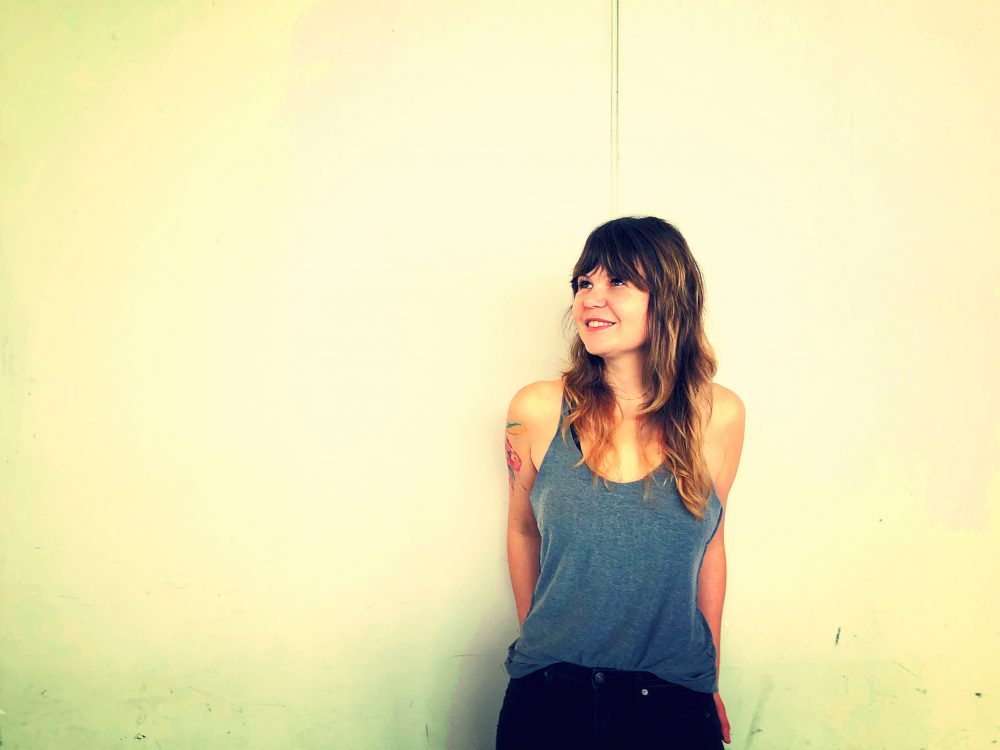 In this sound portrait, we meet poet Cait Weiss Orcutt. She describes the first poem she ever wrote and how poetry is a creation of love. She reads her poem, "The Prophets."
Cait Weiss Orcutt's work has appeared in Boston Review, Chautauqua, FIELD, Hobart, Juked, and more. Her poems were nominated for a Pushcart Prize and Best New Poets 2016, and her manuscript VALLEYSPEAK won the 2016 Zone 3 Press First Book Award. Orcutt has an MFA from The Ohio State University and is currently a doctoral candidate in poetry at the University of Houston. She teaches creative writing to college undergraduates, local youth at the Salvation Army Young Adult Resource Center, HISD students via Writers in the Schools, and senior citizens via Inprint at the Evelyn Rubenstein Jewish Community Center.
THE PROPHETS
Our father sees God in the ocean, a hillside.
The divine chucks itself on his surfboard.
Science unraveled the start of the world by noting all planets are drifting away.
At fifteen, I am all girl-flesh, no faith—
O body. The globe of it expanding. New creases & out into space.
Science echoes the sprawl of a teen's day / heart / or god.
Mom wakes in-patient from an overdose,
slides out into space. I want:
the boy who plays drums to begin to painfully love me.
I drag my body to a Day of Obligation. Our father asks:
Can you proofread my prophecy? Something hope.
Something loss. At sixteen, I have wounds on each wrist.
Tiny stigma, stigmata. Mom comes to in a red room,
feet bent back & she's smiling.
She comes to me in the beige leather front seat of her Honda.
Mom tells: I have a secret you can't ever share.
All of life is the secret, & the porn, & the spheres she drives forward:
chatroom lovers, knifepoint shoes, white-knuckle sober.
As she unwinds, I fold inwards.
I fold inwards. O Earth, you are still too young & keening.
You do not know yet how to swallow the universe without tasting.
This poem was originally published in FIELD, Issue 93 and also appears in VALLEYSPEAK by Cait Weiss Orcutt (Zone 3 Press, 2017). Reprinted with permission of the author.
Music used: The Hours-Morning Passages (excerpt) by Philip Glass/Michael Riesman & Nico Mühly and Solace (excerpt) by Scott Joplin from The 5 Browns: In Hollywood; Five Glimpses for Piano-Elegy (excerpt) by David Ashley White from Timothy Hester: The Classical 91.7 Sessions; Zinc (excerpt) by Zoë Keating from Into the Trees
To learn more about this series, go here.