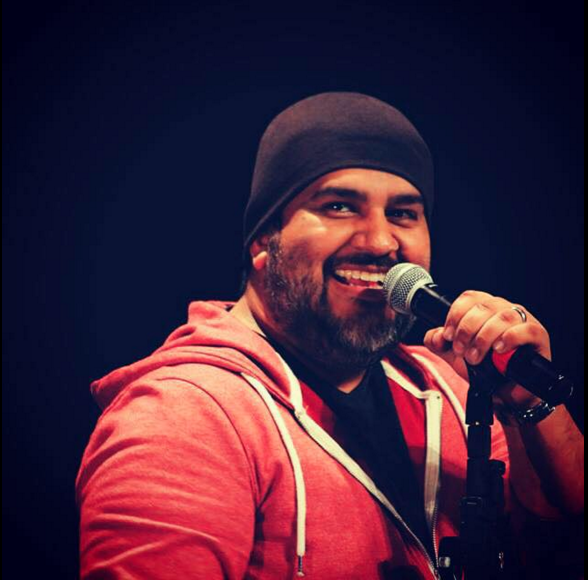 In this sound portrait, we meet poet Lupe Mendez. He talks about falling in love with poetry one stormy day in 7th grade, what poetry means to him, and what it's like to be married to another poet. He reads his poem, "Aguacero."
Lupe Mendez is an internationally published Writer/Educator/Activist; CantoMundo, Macondo, and Emerging Poets Incubator Fellow; and co-founder of the Librotraficante Caravan. He works with Nuestra Palabra: Latino Writers Having Their Say to create literary events, opportunities, and workshops. He is the founder of Tintero Projects, which works with emerging Latinx writers and other writers of color within the Texas Gulf Coast Region. His writing has been published in numerous journals, magazines, and anthologies. His poetry collection, Why I Am Like Tequila, is forthcoming from Willow Books. He is the co-host, along with writer Jasminne Mendez, of the literary podcast, Ink Well. Mendez earned his MFA from the University of Texas at El Paso.
Aguacero
I think I read in the Washington Post,
that if you were to take all the water
at the time of the article's publication –
9 trillion gallons of water, that fell
on this Bayou City, and spread that
across, the water would fill the whole
country three pennies high.
And the next day, that is all I could find,
bronze faces wading in the street,
brown faces clinking around the gutters,
bits bouncing off my roof,
coins warping all the branches,
a heavy that cracked the road,
a soak that weighed down my boots.
I still have a metal taste in my mouth.
Perhaps I shouldn't have stood outside
so long, watching the neighborhood fill up.
But I was thirsty and the banks closed,
and I was hungry and my pockets crested
empty. I am glad we started collecting
pennies together, we can pass those
out to hands that need them, to
the mouths that need feed, cover
the wishes we're told along the way.
This poem is reprinted with permission by the author.
Music used: Footprints (excerpt) by Wayne Shorter and 7-29-04 The Day Of (excerpt) by David Holmes from Quatuor Ebène: Fiction; The Raven by Edgar Allen Poe read by Vincent Price (excerpt); Ashes (excerpt) by Hilary Hahn & Hauschka from Silfra
To learn more about this series, go here.