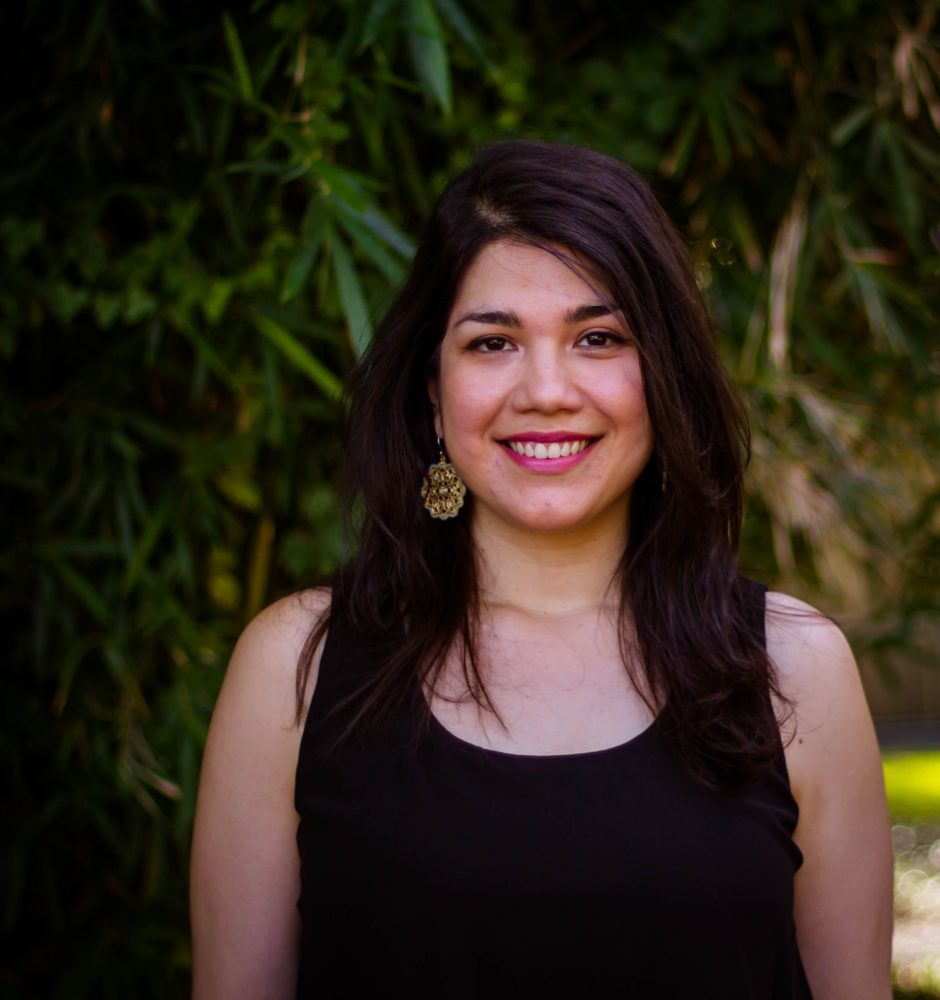 In this sound portrait, we meet poet Analicia Sotelo. She talks about falling in love with poetry in high school and describes her typical day, and she reads her poem, "My Father & de Chirico Asleep on Chairs of Burnt Umber."
Analicia Sotelo is the author of Virgin, the inaugural winner of the Jake Adam York Prize, selected by Ross Gay, and published by Milkweed Editions in February 2018. Her poems have also appeared or are forthcoming in The New Yorker, Boston Review, Kenyon Review, New England Review, The Iowa Review, and The Antioch Review. She has earned many awards and distinctions for her work, including the 2016 DISQUIET International Literary Prize in poetry, and is the recipient of scholarships from the Community of Writers at Squaw Valley and the Image Text Ithaca Symposium. She holds an MFA in poetry from the University of Houston and works for Writers in the Schools.
My Father & de Chirico Asleep on Chairs of Burnt Umber
I found them in the morning, fat as mules, walls
larger and more fantastic, one green ladder
leading into black, a window. All I knew about
my father then was that he drove a grey truck
or a white truck and was an artist. And he lived in Austin.
That night Giorgio had come all the way from 1913
to say that architecture is the absence of love,
but that's where we all want to live.
I watched linseed oil thicken into fat, misshapen tears
on my father's desk. A bare light bulb on a slight body: no
shade, nearly humanoid. Even the shadows had color,
a burnt umber. That night, I heard my father say
he'd made a type of bronze that could leave melancholy
on anyone it touched. Actually, the walls were ochre
as the afterlife, and by morning he wasn't there.
This poem is from Virgin by Analicia Sotelo (Minneapolis: Milkweed Editions, 2018). Copyright © 2018 by Analicia Sotelo. Reprinted with permission from Milkweed Editions.
Music used: Sun Will Set (excerpt) and Fern (excerpt) by Zoe Keating from One Cello x 16: Natoma; Like Still Water (excerpt) by Thomas Osborne from Aperio: Across the Oceans
To learn more about this series, go here.